Winter in Utah is one of the most beautiful times of year. If you can get out of Salt Lake or Utah valley and take a trip up the canyon into Park City for a day, you can explore new places and try out a new snow sport or two. 
Park City isn't just for skiing and snowboarding — did you know you can go dog sledding in Park City?  If you want to hang out with a new mob of pups and try out something new consider going dog sledding! 
There's a handful of businesses that offer dog sledding activities for you and your friends or family to try. And when you're surrounded by so many huskies and arctic breeds, you might just forget you left Fido with your aunt for a week (just kidding, you could never forget). 
Ready to take on a new winter adventure? First things first.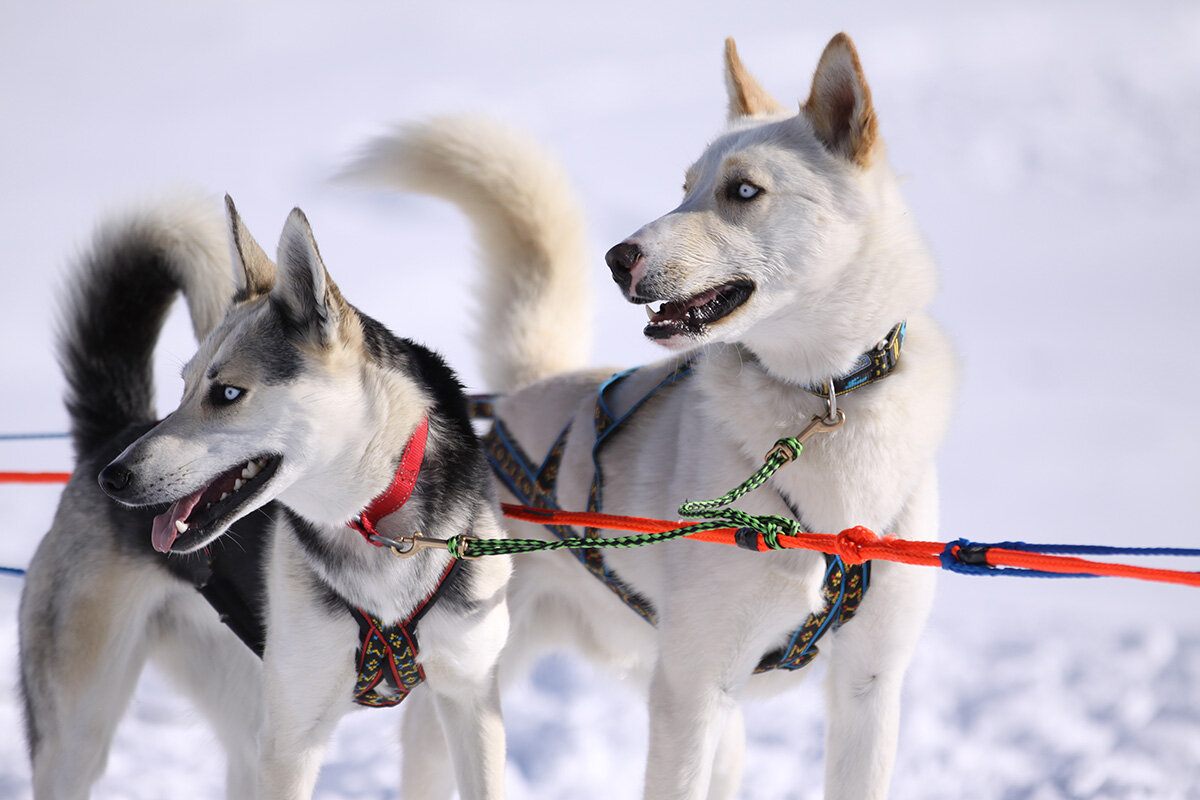 Can You Go Dog Sledding In Park City, UT?
YES! Of all the winter fun there is to do in Park City, trying out dog sledding should definitely be on your bucket list. Whether you've always wanted to feel the exhilaration of being pulled through snow and ice or have wanted to see a pack of dogs really come together to get a job done, you'll love dog sledding through the beautiful Utah mountains. 
Dog Sledding Companies In Park City
Check out the great dog sledding location options below; each location is either in Park City or a short drive out of town and offers competitive pricing and loads of fun for everyone involved. 
Destination Sports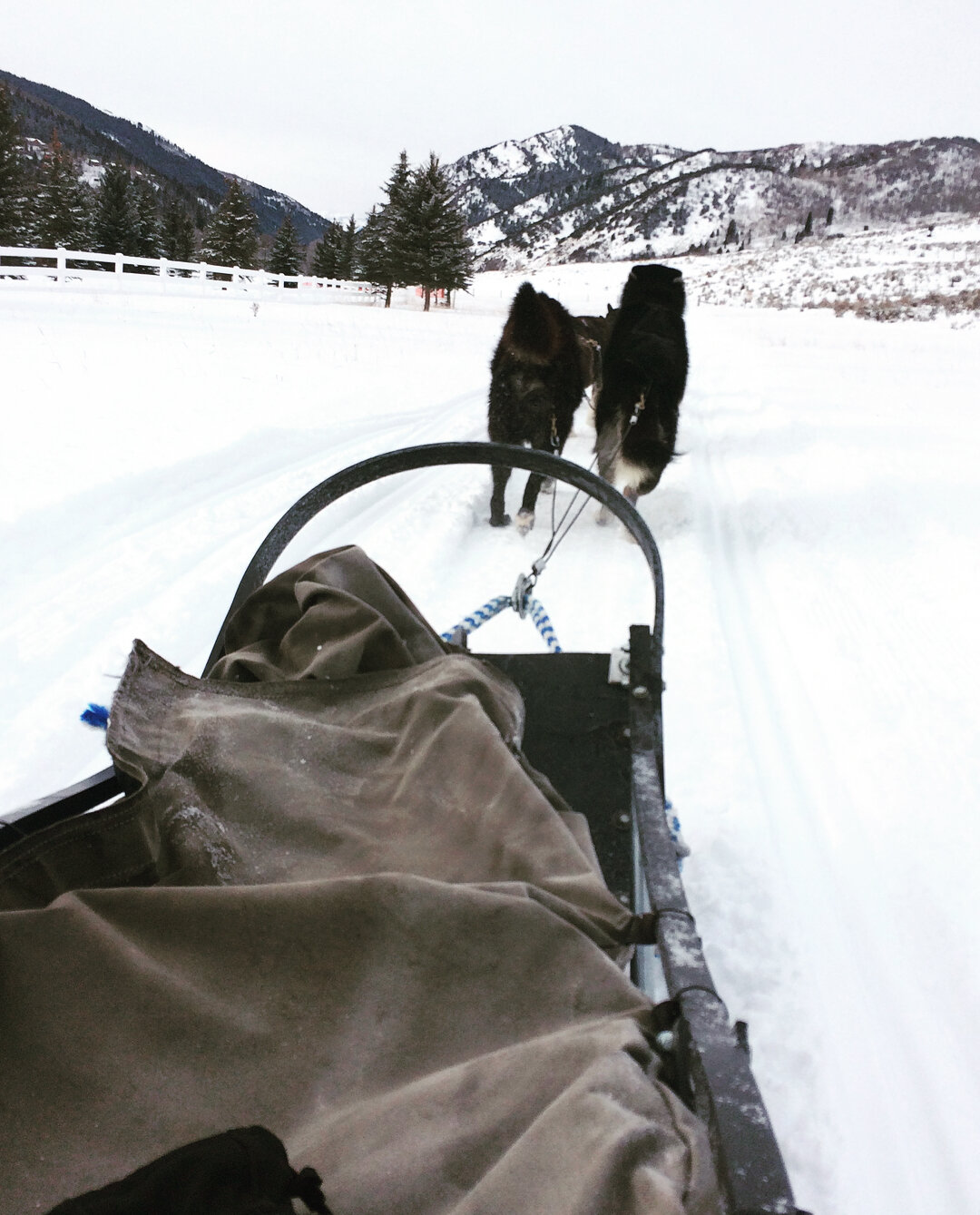 1900 Homestake Rd Suite C30, Park City, UT 84060
At Destination Sports and Adventure, you get to dog sledding on a private ranch just outside of the city. If you're hoping to go sledding with experienced mushers and dogs, then Destination Sports is the place for you. These sled teams have experience in Iditarod races and will take you on a thrilling ride through wide, open snow-covered pastures and tree-lined paths. 
Your dog sled ride will last about 1 hour here and they even offer transportation from certain hotels in Park City out to the ranch. Be sure to check out their FAQ in case you're wondering what you should wear or expect on the ride. And don't forget to take lots of photos with the team of pups afterwards – you'll need something to show your own dog at home! 
North Forty Escapes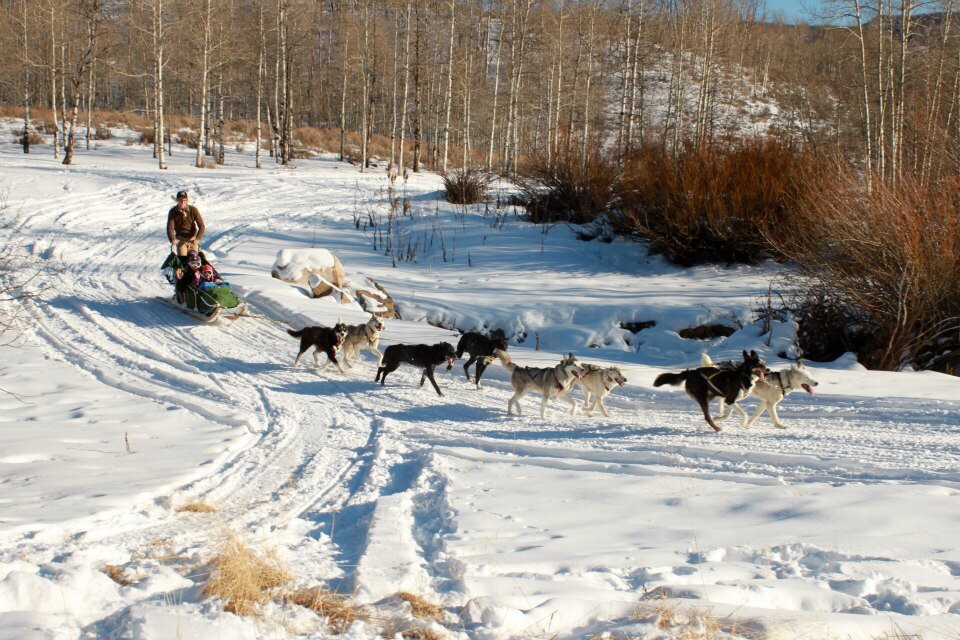 1 Stillman Ranch Rd, Oakley, UT 84055
If you happen to be near Park City, then North Forty Escapes is a great option for dog sledding. Located in Oakley, which is about a half hour drive outside of the city, North Forty Escapes offers exhilarating dog sledding with teams of Alaskan and Siberian huskies on 10,000 acres of land! 
Their cozy lodge is the perfect place for work friends or families to get together before and after the sled rides. North Forty's mission is to bring you an experience that's like nothing you've ever done before. Their customer service teams live up to the hype and will make your mushing experience one to remember. Choose from a single ride or do a split ride where up to 3 people can ride on the sled. Learn more about their sledding options here. 
Hello, World!
Wasatch Adventure Guides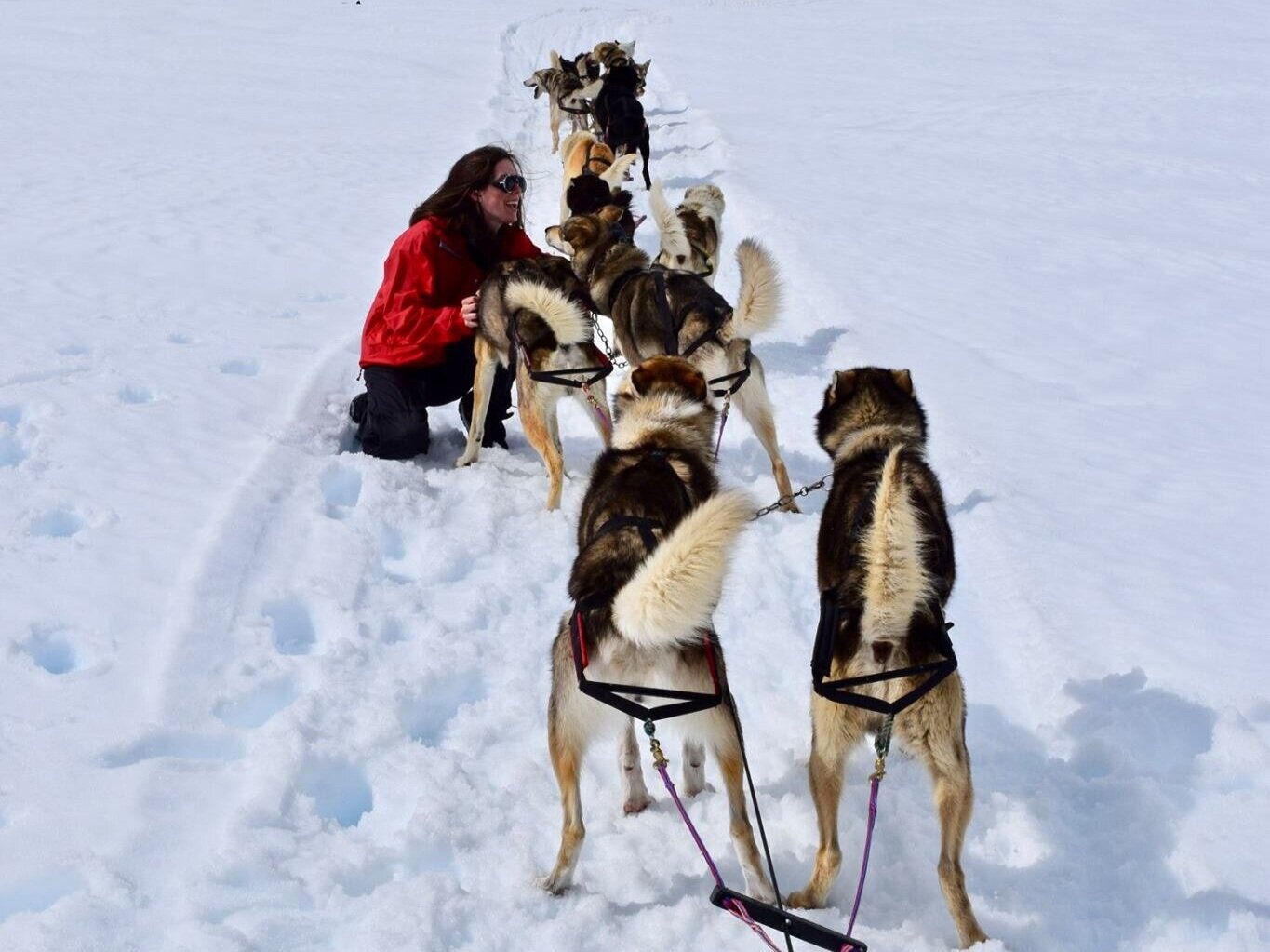 3551 N Escala Ct, Park City, UT 84098
With Wasatch Adventure Guides you'll get to meander down private trails on a private ranch in one of the most beautiful landscapes a winter in Utah has to offer. Wasatch adventure guides are your ambassadors to the outdoors and they care about your safety while you're having fun. The guides live and play in Park City and have spent a minimum of 10 years in Utah, so you know they know what they're talking about when they take you on your dog mushing adventure. 
Rancho Luna Lobos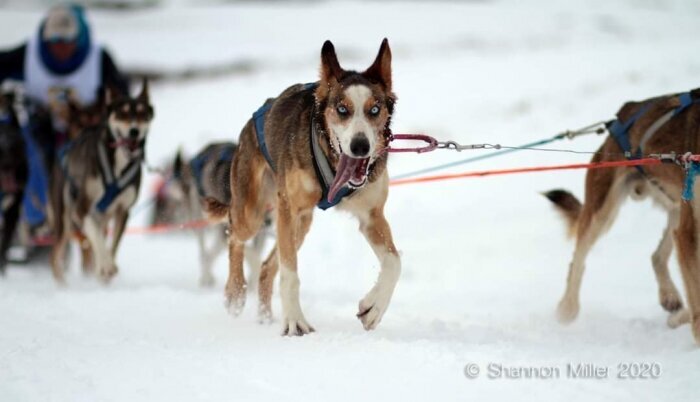 4733 Browns Canyon Rd, Peoa, UT 84061
At Rancho Luna Lobos you'll meet Park City's only true local family-owned and operated kennel and professional racing team. At Luna Lobos it's all about family and the pack and they truly care for the wellbeing of their racing dogs. The owners, Dan and Fernando have lived in Park City their whole lives and live onsite with their pack and children. 
When dog sledding with Luna Lobos, you get more than just a ride. Their packages teach you all about their amazing sport, give you lots of time to love and pet the dogs, let you go for a fun ride where you can help drive the sled, and overall show you why they love their pups so much. Plus, if you want to mush here you aren't limited to just the winter months. Check out their year-round and winter activities here. 
All Seasons Adventures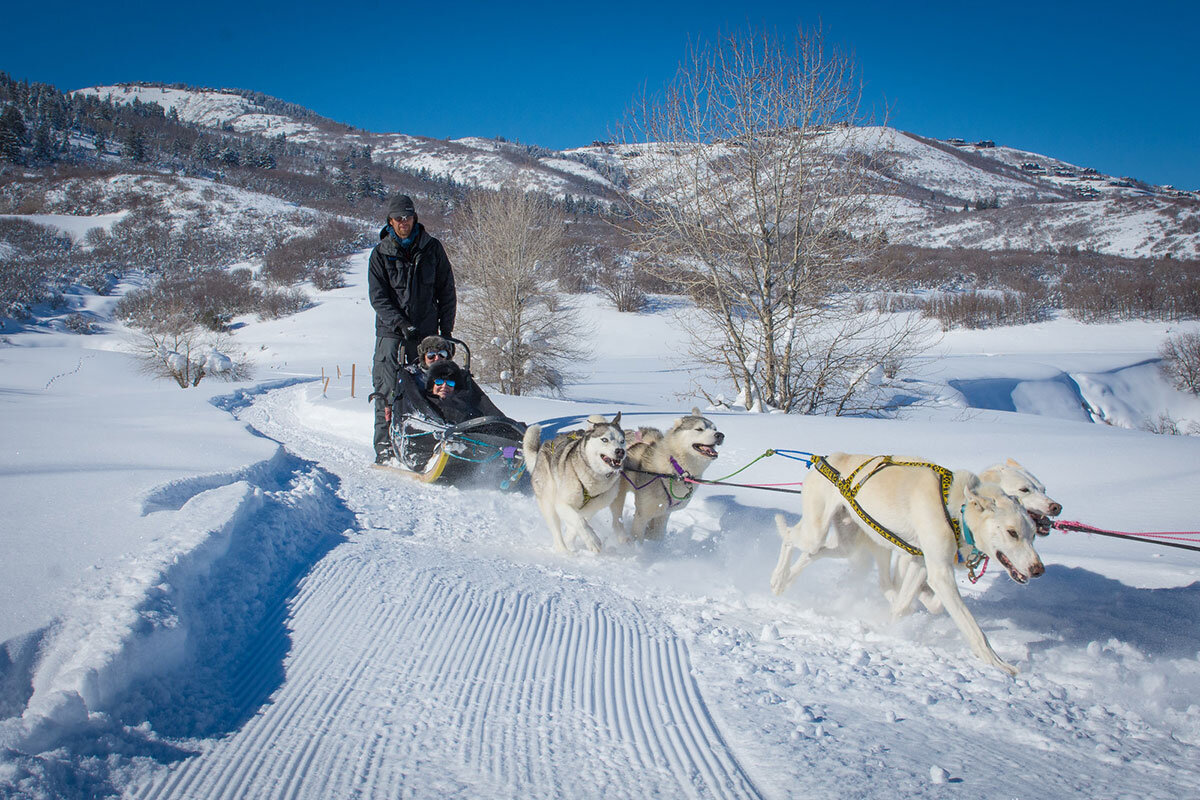 1555 Lower Iron Horse Loop Rd, Park City, UT 84060
Located just 15 minute from Main Street, All Seasons Adventures is one of Park City's most notable dog sledding locations. Racer and Maren Gibson, the owners of All Seasons, have been rescuing sled dogs from shelters for over a decade. They actually started their dog rescue, Arctic Rescue, which rescues over 100 dogs a year, and then opened All Seasons in order to have a way to exercise their dogs. 
Dog sledding with Racer means going on an hour-long ride with a pack of Siberian Huskies, Alaskan Huskies, and Alaskan Malamutes. Don't miss out on a great time and check out sledding soon! 
Bear Ridge Adventures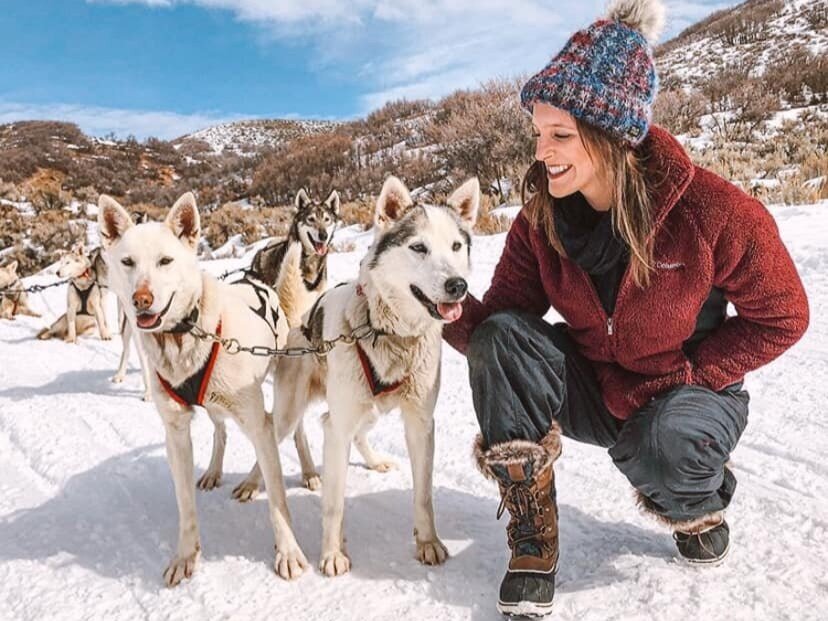 965 S Hoytsville Rd, Coalville, UT 84017
Whether you're looking for 1-hour, 2-hour, or half day dog sledding excitement, you'll be able to have all the options at Bear Ridge Adventures. Bear Ridge will take you on a wild sled ride through picturesque scenery of snow covered aspens and icy foot-trodden paths. Your ride will be led by an experienced musher, many of whom have been with Bear Ridge since the company started. Get ready to have the time of your life with packs of wonderful dogs and mushers who can show you a great time in the outback of Park City. 
Get Ready For Fun! 
No matter who you decide to go dog sledding with, you'll be having a fun-packed experience that will have you wanting to come back again and again. If you have any questions about the dog sled ride you sign up for, make sure to check the company's website and FAQ page.