Let's start by saying that all state parks in Utah are dog friendly, but we decided to round up some of our favorites and some of yours to create this guide of dog friendly state parks. 
Utah has such a wide variety of landscapes and climates, there's for sure an area (and state park) to accommodate what you are looking for to spend a fun day or weekend with your dog. Many of Utah's state parks surround lakes or reservoirs, dogs are not allowed on established beaches in Utah, so we picked out some of the state parks with the most accessible water areas for dogs.
You'll need a use pass to visit any of Utah's state parks. You can get single-day use passes or an annual pass. The single-day pass can be purchased online, but you need to buy the annual in person at a staffed park or the DNR Bookstore in Salt Lake City. The passes are done per vehicle and can be used for up to seven people in one car.
It's important to know that the use pass doesn't guarantee access to the park if they are at capacity when you arrive. The pass does not cover camping fees for campgrounds in the state parks. All campsite reservations can be booked here.
Before we get into the list, there are a couple of rules regarding pets in the state parks you should be aware of.
Dogs must be kept on a maximum 6-foot leash and never left unattended
Pets are not allowed in buildings or on developed beaches
For a full list of rules and regulations at state parks in Utah, click here.
And just a reminder to always clean up after your pet. Responsible dog owners will ensure our best friends are always allowed at these places in the future.
Utah's Best State Parks For Dogs
Antelope Island State Park
Antelope Island State Park is the best place to see and experience Utah's famous Great Salt Lake. It's about a 40-minute drive from Salt Lake City.
The best time of year to visit Antelope Island is the Spring or Fall, it can get pretty hot and full of bugs in the summer. There are plenty of viewpoints to stop and see the lake, but if you're up for a big hike with your dog, Frary Peak offers amazing views of the lake and surrounding areas. This hike is best for intermediate or advanced hikers.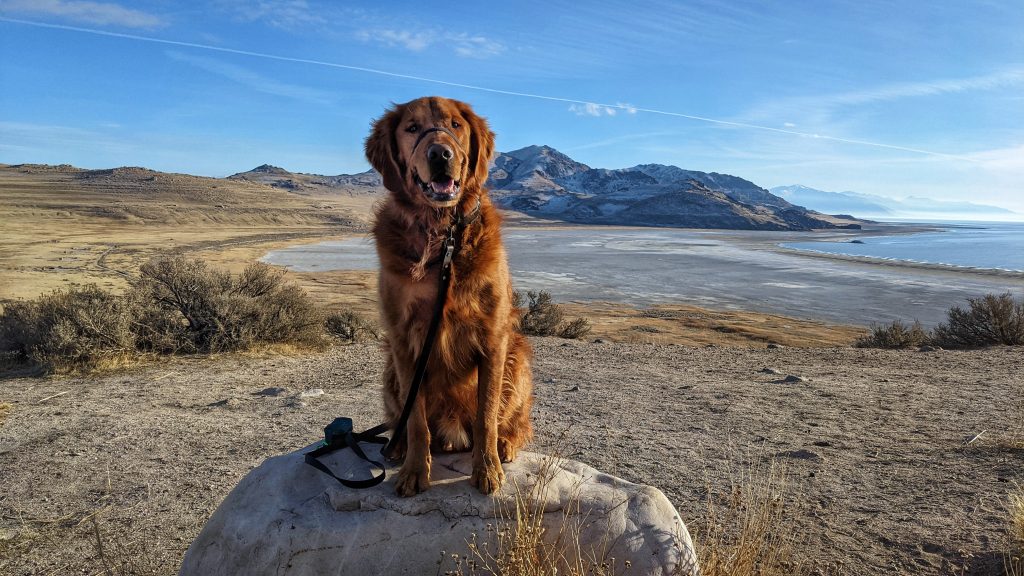 Snow Canyon State Park
Let's head down to Southern Utah for a visit to Snow Canyon State Park. This park is located just outside St. George and has gorgeous views of red rocks and lava flows. It's a perfect desert landscape for those looking to hike or bike.
Snow Canyon is perfect for hiking, they have tons of dog friendly trails. If you're looking for something easy, check out Jenny's Canyon. It's a super cool slot canyon. It's best to visit this park from October through May, it gets hot in the summer. 
Dogs are much more susceptible to heat stroke and dehydration than humans. If you are hiking in a hot area, make sure to bring plenty of extra water and stop often to let your dog drink.
When hiking in the desert you could also try a cooling vest, we like this one from Ruffwear and booties to protect their paws from the hot ground.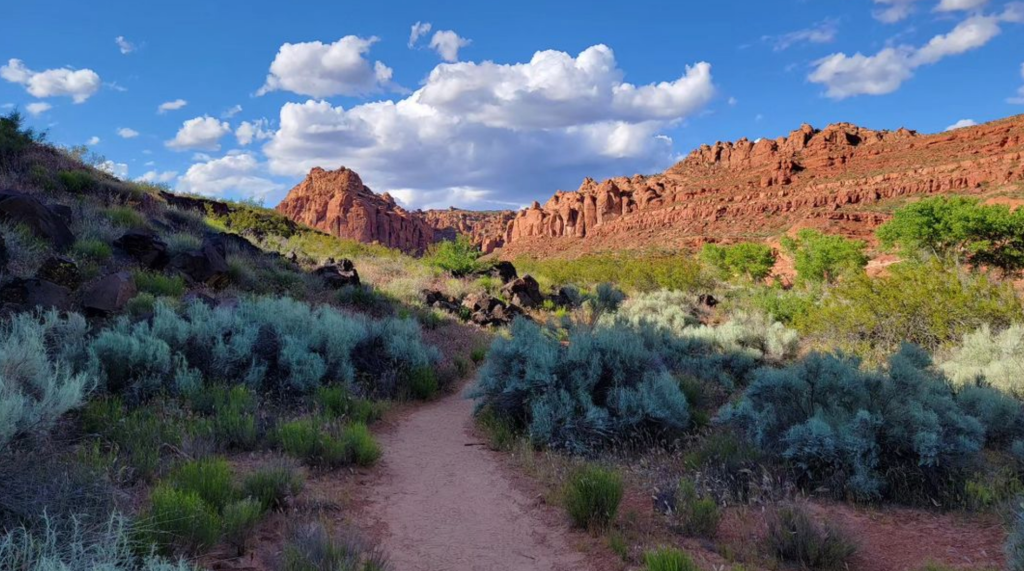 Coral Pink Sand Dunes
Coral Pink Sand Dunes is a super cool park and is close to one of Utah's most dog friendly towns, Kanab.
This is one of those Utah places that makes you feel like you've been transported to another planet. This is a popular spot for off-road vehicle lovers, but if that's not your thing, you'll still totally enjoy the views at this amazing park with your dog.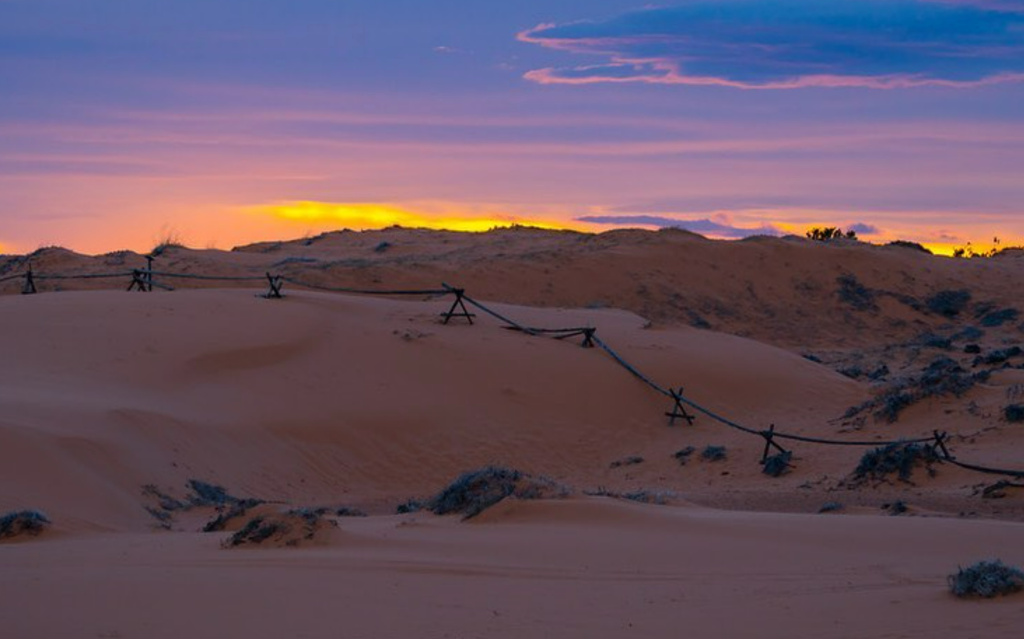 Dead Horse Point
Dead Horse Point is a great option if you're looking to travel to Moab with your dog. You've probably seen photos of the famous lookout, it's a gorgeous site to see. The best places to camp if you're looking to explore that area are Kayenta and Wingate Campgrounds.
One note on this area, dogs are not allowed on the Intrepid trail located in the park.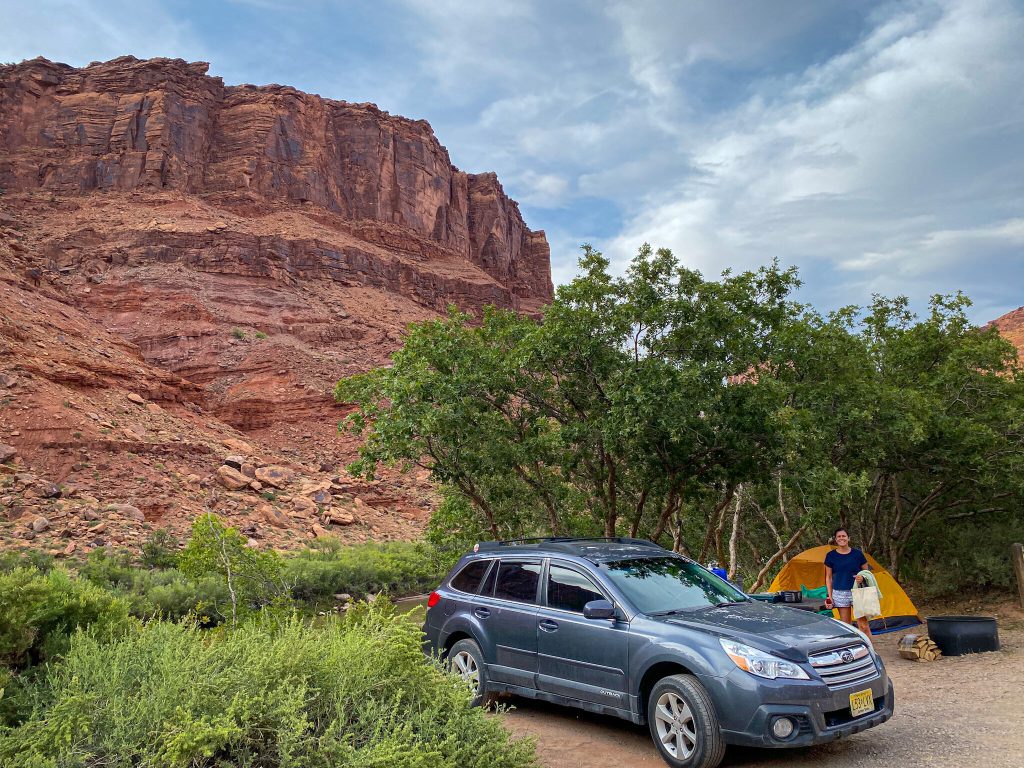 Goblin Valley
One of the coolest areas on this list to camp is Goblin Valley State Park, but it's also great for a day trip if you're in the area. You can hike all around the crazy-looking rock formations with your dog.
If you're looking to camp, make sure to make reservations, spots fill up fast.
Here's a guide to camping around Utah with your dog, with information on some state parks.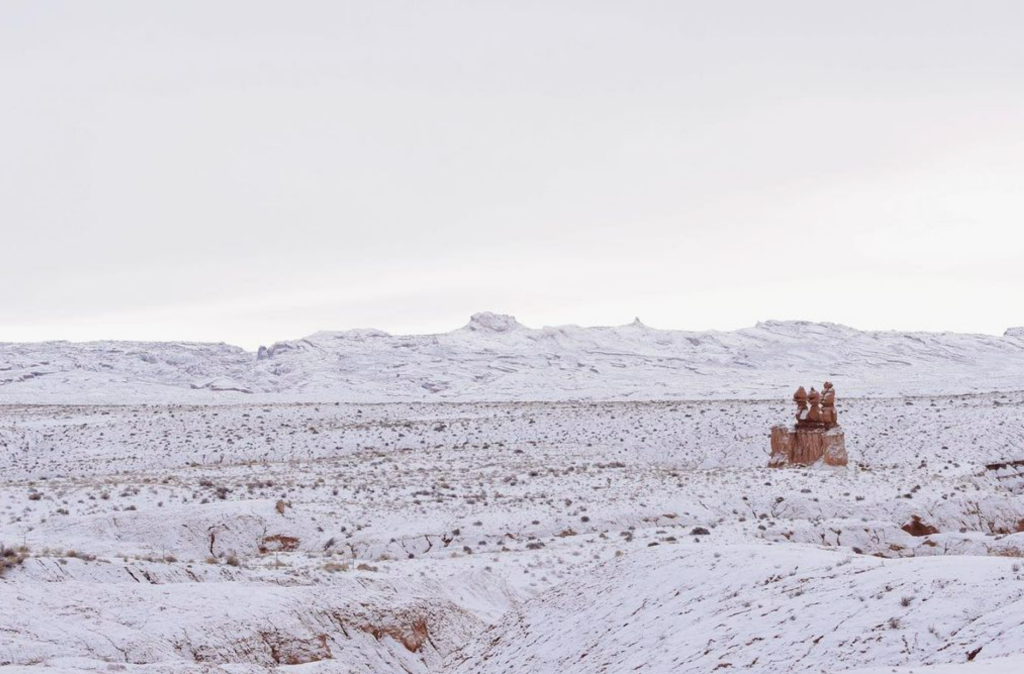 Starvation
Starvation is a reservoir near Duchesne in Eastern Utah, Fred Hayes State Park at Starvation is the name of the park that encompasses the lake and nearby campgrounds. At Starvation, you'll find areas of various high desert landscapes and places to swim or even cliff jump, if you're into that.
It's important to know that dogs are not allowed on established beaches anywhere in Utah, including Starvation, but we included this state park on the list because there are lots of areas along the water where dogs are allowed to play.
Jordanelle
The Jordanelle is a reservoir just outside Park City, Utah, there are plenty of dog friendly areas in this park, but there are some areas where dogs are off-limits, so make sure you are paying attention to signage (areas where dogs are not allowed are very clearly marked).
Dogs are not allowed on the public beach but are allowed in most other day-use areas other than the Rock Cliff area and campground.
Jordanelle is a great day trip from Salt Lake City if you're looking to do some swimming or paddle boarding with your pup.
Kodachrome Basin
Kodachrome State Park, near Kanab, is truly one of Utah's hidden gems. Named after a type of Kodak film, because it's just that gorgeous, this state park is stunning and super dog friendly.
All of the trails in the park welcome dogs. The best time of year to visit Kodachrome is the Spring or Fall, it gets pretty hot in the summer.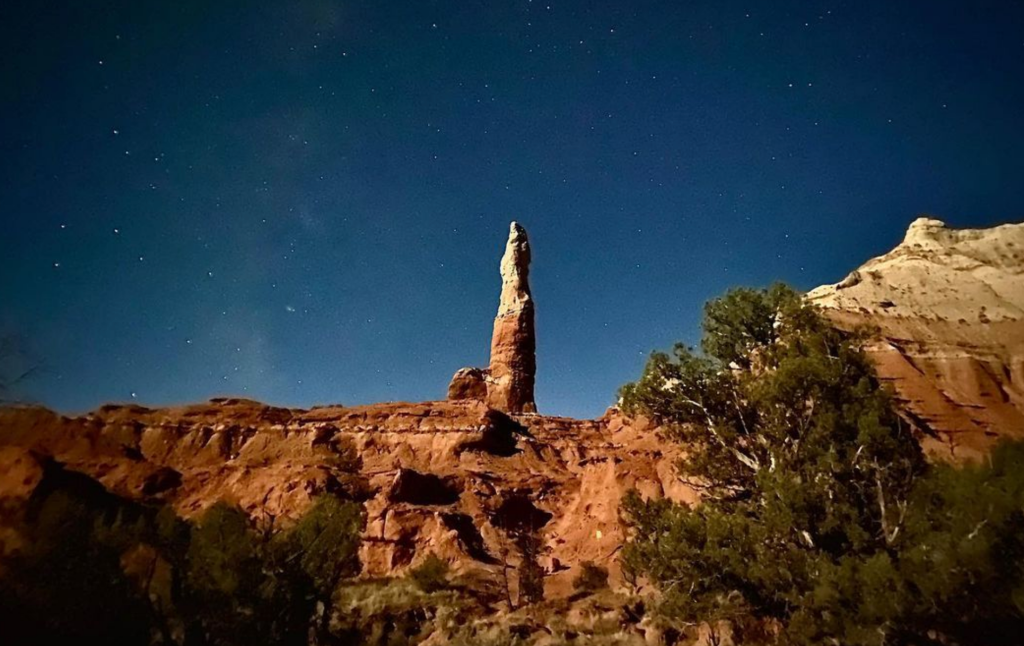 Wasatch Mountain State Park
Near Midway, you'll find Wasatch Mountain State Park. It's an ideal spot to check out the less-trafficked Wasatch back. This park is huge, so you can access it from many different points. Dogs are allowed all around Wasatch Mountain State Park as long as they are kept on a leash.
The Dutch Hollow trailhead is a great place to start hiking around with your dog. It's also home to amazing mountain biking trails.
We hope you have fun exploring Utah's dog friendly state parks. We would love to see photos of your adventures, tag us @dogfriendlyslc on Instagram.