Although Salt Lake City doesn't typically come to mind as a dog friendly paradise, there are still a lot of great local stores, entertainment, and restaurants to choose from. From the many dog-friendly breweries you can visit to all the dog parks available for our four-legged friends, there are a lot of fun activities you and your dog can do together around Salt Lake.  In between all your fun Utah adventures, though, you and your pup will need to stock up on supplies. Thankfully, you have plenty of options! 
There is no need to limit yourself to large chain retailers when you can get your pups what they need while supporting small businesses. Here are 10 Salt Lake City pet stores you can support when shopping for pet supplies.
10 Pet Boutiques in Salt Lake City
Pet Spawt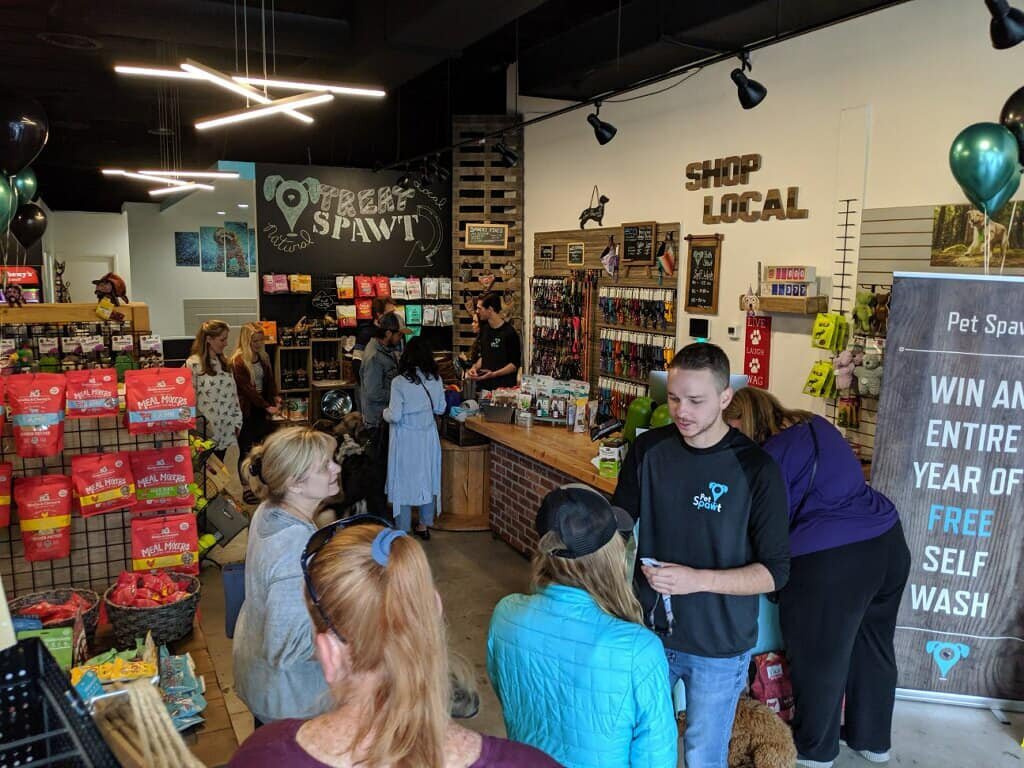 4898 S Highland Dr., HolladayHours: Tues – Sat 10am – 7pm, Sun 11am – 5pm, Monday Closed
Located in Holladay, Pet Spawt is one of our favorite locally owned pet store in the area. They're focused on healthy nutrition for dogs and cats and can give you tips on pet nutrition if you ever have questions. Their store even offers you and your pups a raw treat bar and a self-serve dog wash. Plus, they offer online ordering and delivery so you never have to worry about forgetting to pick up your dog's food. If your schedule is packed and your dog is running low on food, Pet Spawt has you covered with 1 day local delivery on orders over $49.
The Dog's Meow
866 E 12300 S. Draper,  Utah 84020Hours: Mon-Fri 10am-7pm, Sat 10am-6pm, Sun 11am- 4pm 
2047 E. 3300 S. Millcreek, Utah 84109Hours: Mon-Fri 10am- 6pm, Sat 10am-6pm, Sunday Closed
Since opening in 1996, The Dog's Meow has worked to provide and support holistic care for pets in the community. Their shop offers high-quality treats and toys for your dogs and cats and you can even stop by to use their self-serve dog wash in Millcreek whenever you need to. They have a passion for the community's pets and pay it forward by giving back to shelters in the area. They've expanded to two locations in Millcreek and Draper, clearly marking it a local favorite. You'll find pet food, treats, and toys for your furry friend and can even order online and pick up in store. 
Hound and Cat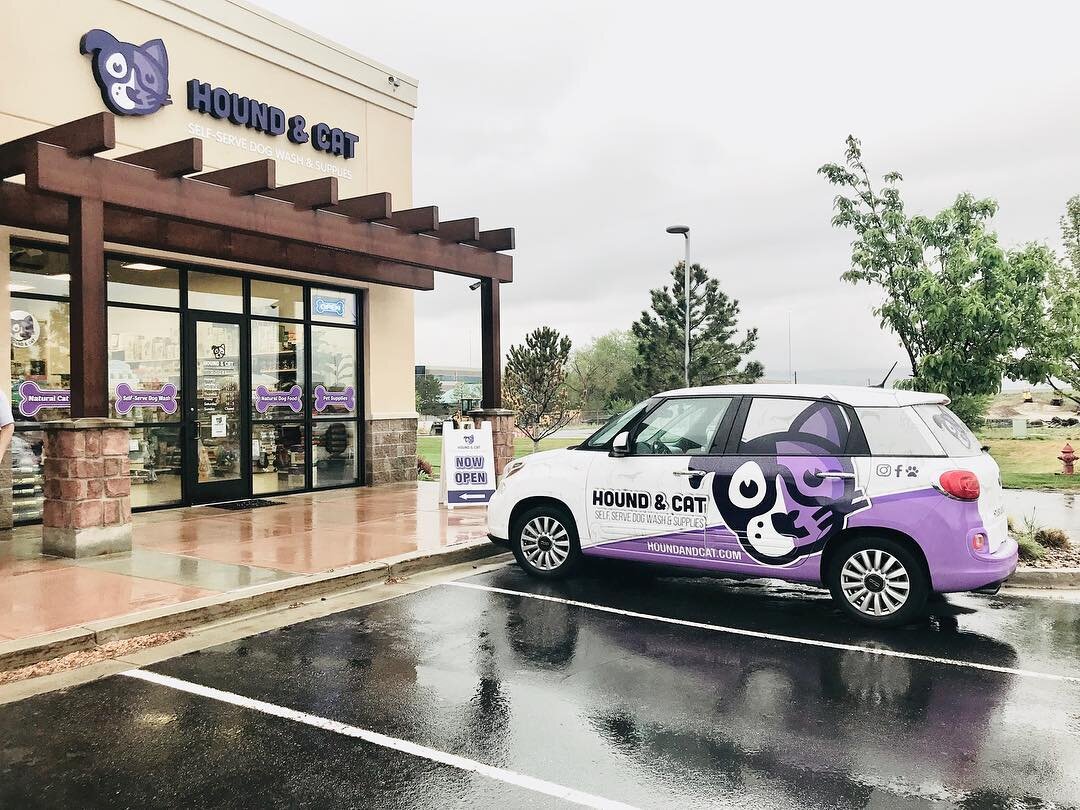 129 E. 13800 S., B4, Draper, UT 84020Hours: Mon-Fri 11am-7pm, Sat 10am- 5pm, Sunday Closed
Located in Draper, Hound and Cat is a pet store and dog wash duo that you definitely want to visit if you get the chance. Stop by the store to shop premium pet foods, locally-made treats and toys, and use their self-service dog wash after you've spent hours running through Dayland Dog Park (the store's just around the corner!) You'll also want to pick up some cute treats while you're there; they offer a cookie case filled with great treats for special occasions like birthdays and holidays! Don't forget to look through their small selection of gifts for dog and cat lovers- you can even order for local delivery or for pick up in-store. 
Healthy Pets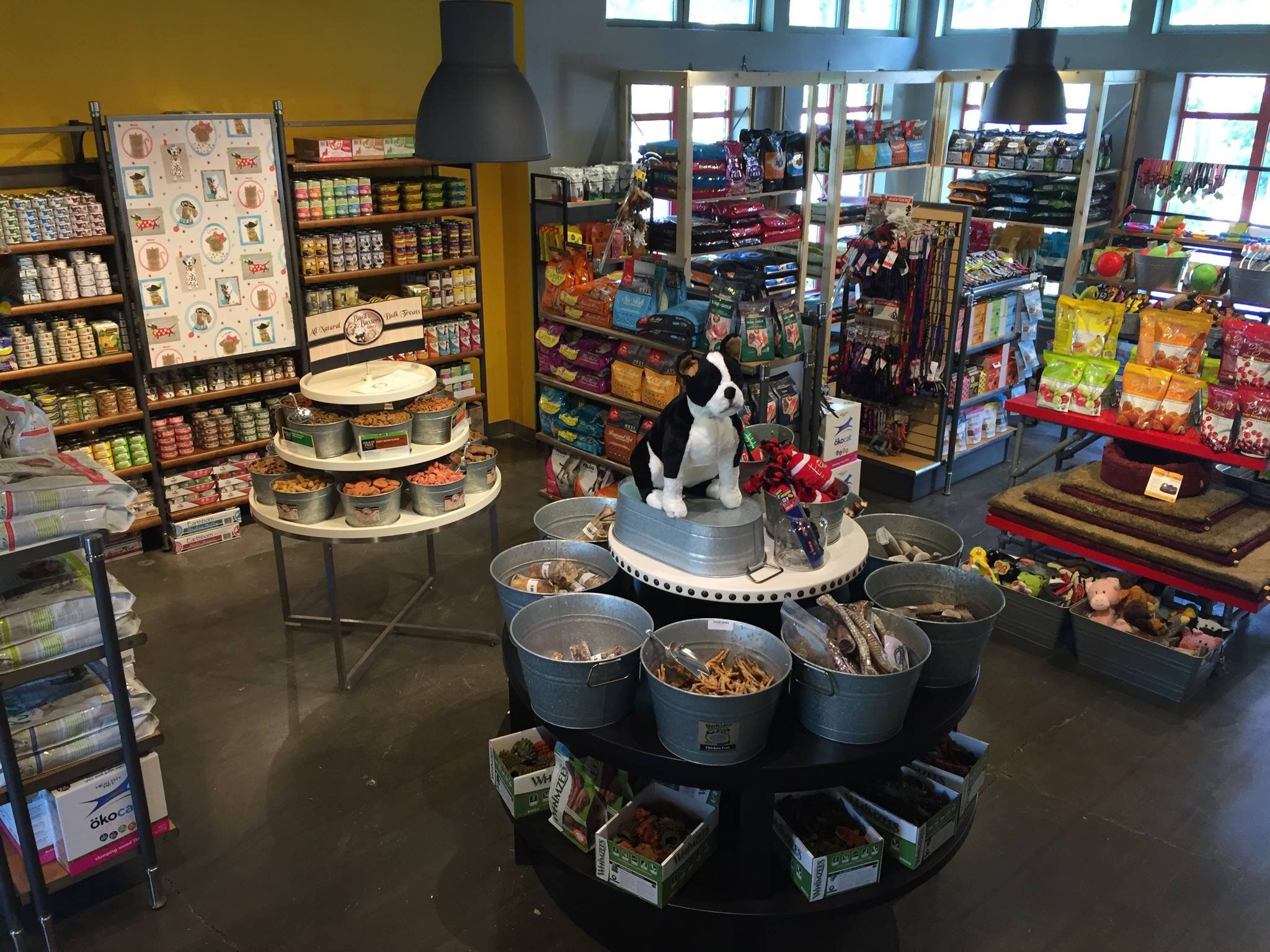 11790 S 1100 E, Sugarhouse702 E 3rd Ave, Salt Lake CityHours: Mon-Fri 10am-7pm, Sat 10am-5pm, Sun 12pm-5pm
Healthy Pets in Salt Lake City is dedicated to bringing more nutritious and planet-friendly options to pets of Salt Lake County. With storefronts in the Avenues Neighborhood, Sugarhouse, Mountain West, and Summit County, it's clear that people love Healthy Pets. The owners are passionate about pets, having over 25 years of pet-care experience, and pet nutrition and want to educate customers on better options for their animals. They also offer online pet food ordering to make it even easier to get your pet's food by picking it up in store. 
Ma and Paws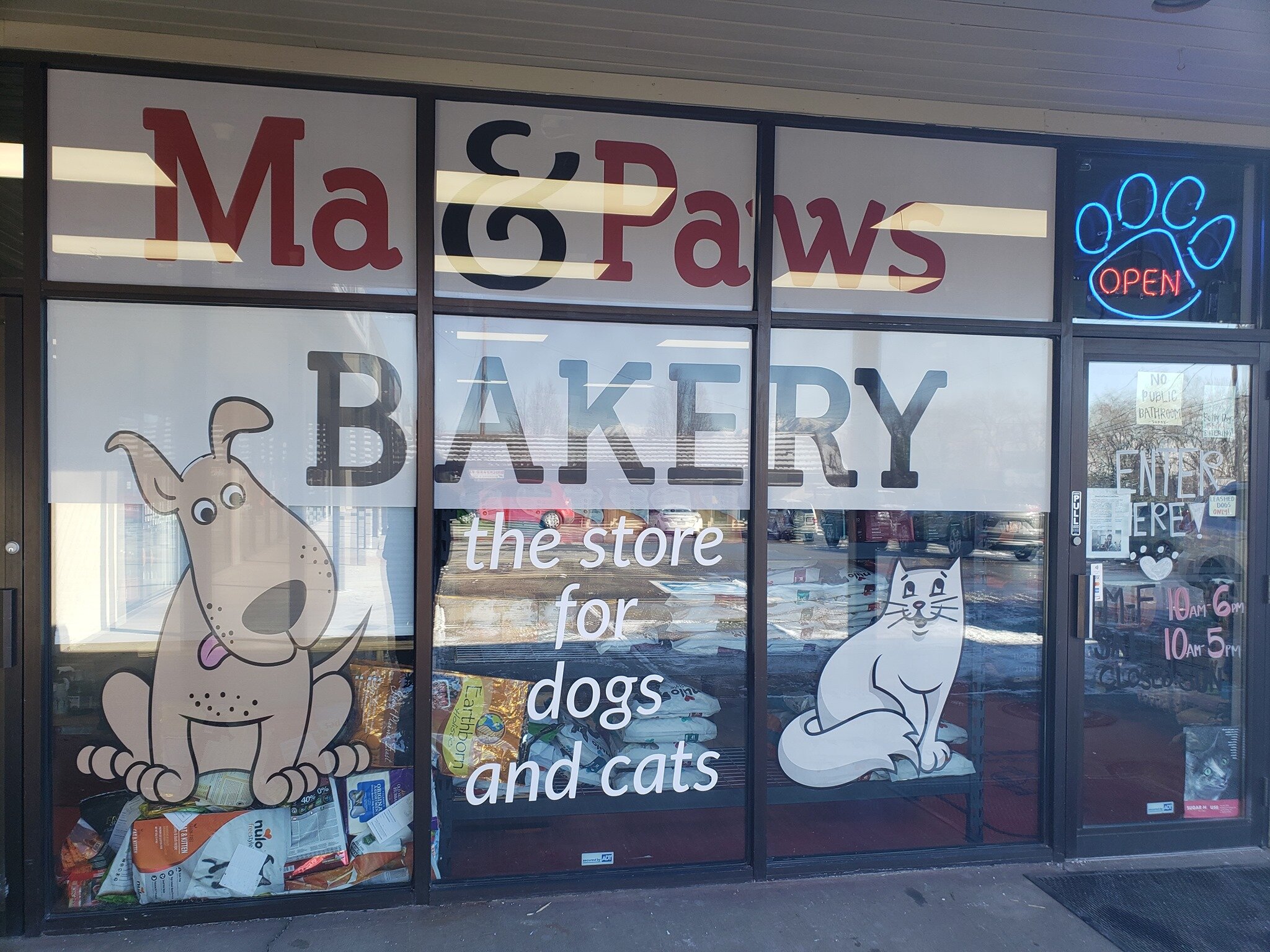 1227 East 3300 South, Salt Lake City, UT 84106920 E. State Street Suite, American Fork, UT 84003Hours: Mon-Fri 10am-6pm, Sat 10am-5pm, Closed Sunday
Ma and Paw's has been around for the past 23 years keeping pet residents of Salt Lake City, and more recently American Fork, happy and healthy. They pride themselves in providing high-quality products and great customer service. Stop by for their homemade treats or call ahead to special order your pup a birthday or special occasion pizza. They have a large treat case in both stores with fresh treats made daily. You'll find treats for birthdays, special occasions, changing seasons, holidays, and more. In fact, they probably have the largest treat selection available around, offering around 20 different flavors of biscuits. Plus, you'll find a raw-treat bar with the best dog chews for your pup and a self-serve dog wash you'll want to use at their American Fork location. 
Paw Paw's
624 S 300 W Salt Lake City, UT 84101Hours: Mon-Fri: 10am-6:30pm, Sat-Sun: 10am–5pm
Paw Paw's Self Serve Dog Wash and Boutique offers Salt Lake City a great place to shop premium food for both dogs and cats, as well as an awesome self-serve dog wash to get your pets squeaky clean. They offer grooming-grade tubs for baths, making it super easy to get your pups in and out quickly; just be sure to reserve a time online if you can! If you've been running through mud, are in-between grooming appointments, or want to take the hassle out of washing your dog at home, you'll definitely want to stop by. Don't forget to check out their assortment of dog treats and chews so you can reward your pup for conquering their bath well. 
Pure Paws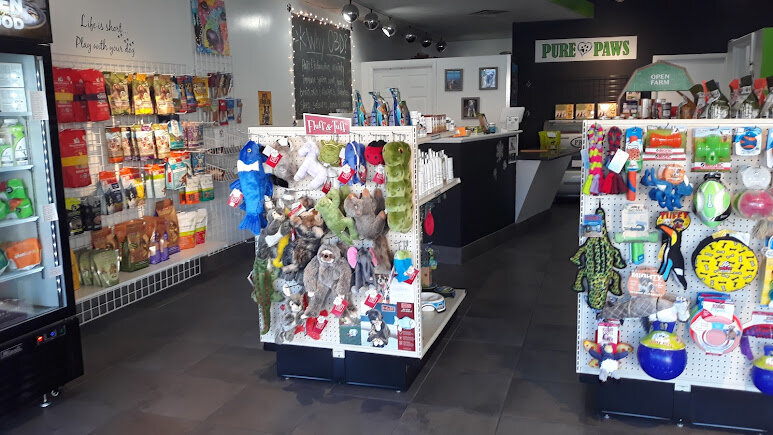 1927 E Murray Holladay Rd, Holladay, UT 84117Hours: Mon-Fri 11am-5pm, Sat 11am-4pm, Closed Sunday
Driven by a passion for holistic animal health, Pure Paws is a great place to shop if you're in the Holladay area. The owners love sharing the story of their two dogs and how food and treat changes have positively impacted how they feel. Their two pups had been diagnosed with a few illnesses and through diet change and feeding biologically-appropriate food and treats, they're now doing better than ever! If you're looking for better, more holistic food for your animals or are wanting to change their diets, you'll want to ask about what your options may be as well. Be sure to stop by the shop for your food and treat needs. 
Animal Park Marketplace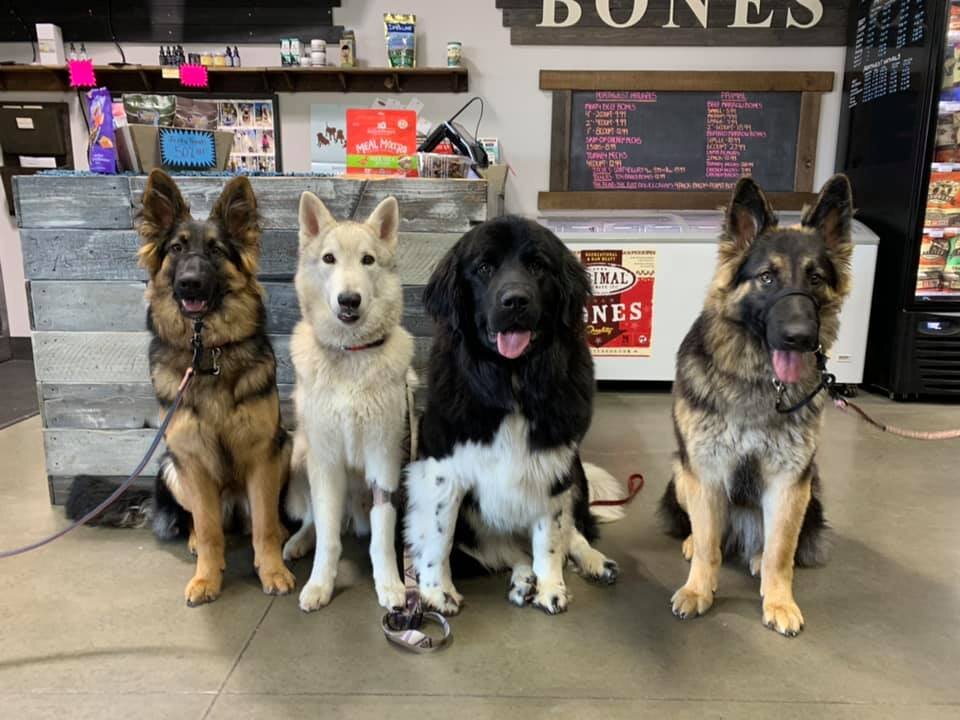 744 W. Riverdale Rd. Riverdale Utah 84405Hours: Mon-Sat 10am-6pm, Sun 12pm-4pm
3221 S. Highway 89 Bountiful, Utah 84010Hours: Mon-Sat 10am-6pm, Closed Sunday
With locations in Riverdale and Bountiful, Animal Park Marketplace offers a fantastic selection of dog and cat supplies for those in Davis and Weber counties. All of their products are free of corn, wheat, soy or byproducts, and no ingredients are produced in China, so you know you're buying your pet the good stuff. From chews and treats to toys and grooming gear, you can find what you need at Animal Park Market. Plus they make things even more convenient by offering delivery and in-store pickup for those in the area. 
Utah Freeze Dried for Pets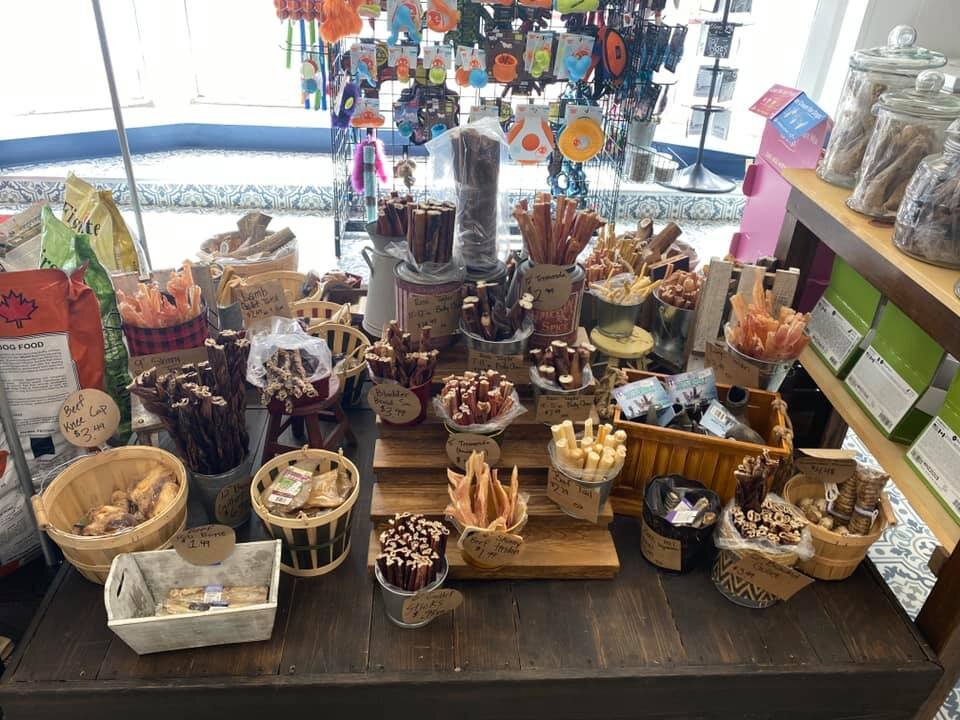 9482 S Union Square, Sandy, UT 84070Hours: Mon-Fri 10am-7pm, Sat 10am-5pm, Sunday Closed
Located in Sandy, Utah Freeze Dried for Pets is a locally-owned pet shop that offers both a place to shop for your pet needs and a self-serve dog wash. The store specializes in home-made freeze-dried treats made from high-quality RAW USDA meats and whole organs so your treats are always worthy of your pets. They're often at a variety of farmer's markets in the Salt Lake City metro area so you may get lucky in finding their products on a weekend. Along with their line of freeze-dried treats, they carry national brands of dog supplies. Plus, you can order online and have your items shipped or set aside for curbside pickup. 
Paw by Paw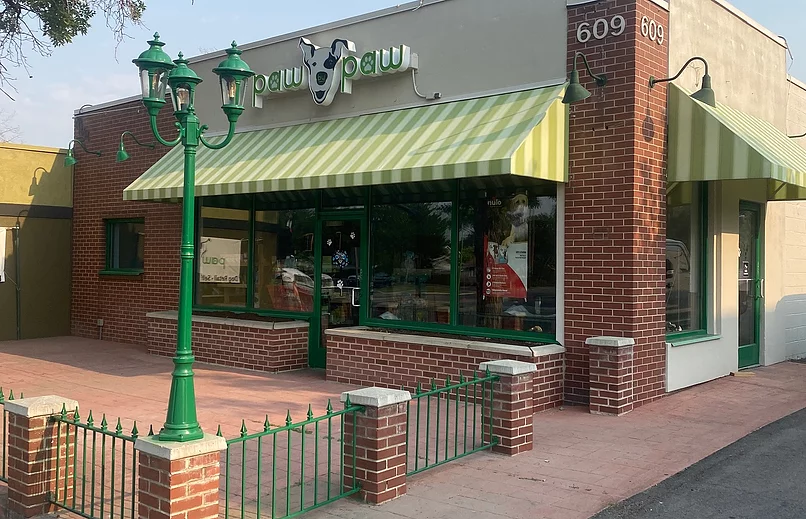 5398 W Daybreak Pkwy B3, South Jordan, UT 84009Hours: Mon-Sat 9am-6pm, Sun 10am-6pm
609 E 2100 S, Salt Lake City, UT 84106Hours: Mon-Sun 10am-6pm 
Rounding our list of top Salt Lake City pet stores to visit is Paw by Paw. With two locations in Daybreak and Sugarhouse, Paw by Paw is a local boutique, self-wash and grooming facility you'll definitely want to visit. They do a lot of work in the community and even have a charity program called the Paw It Forward program where each bath customers give their dogs provides a first bath for a rescue dog for all the rescue foundations in Salt Lake City. They also carry all the treats, food, and toys you could want and even offer homemade gourmet dog biscuits. Their cookie case is filled with frosted dog cookies for holidays, birthdays, and special occasions. Be sure to stop in for a few if you're ever in the area. 
More Shopping
There you go, the top 10 pet stores to visit in or around Salt Lake City. If you can't seem to find what you're looking for when visiting these shops, or if you're seeking a specific local product, don't forget to check out our Utah Product Directory, you may find what you're looking for there. 
And if you're trying to rock some Utah dog themed merch, check out our shop! You'll find hats, shirts, and stickers you can wear when visiting some of our favorite shops.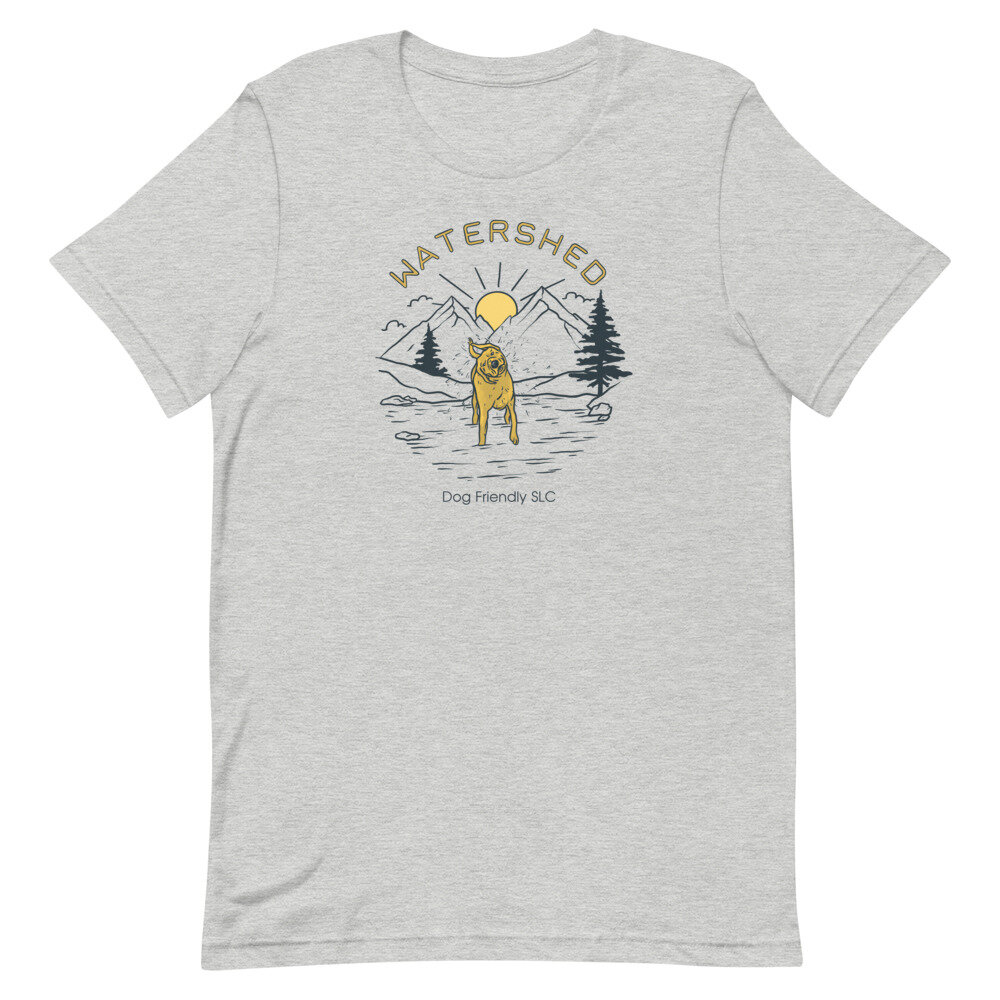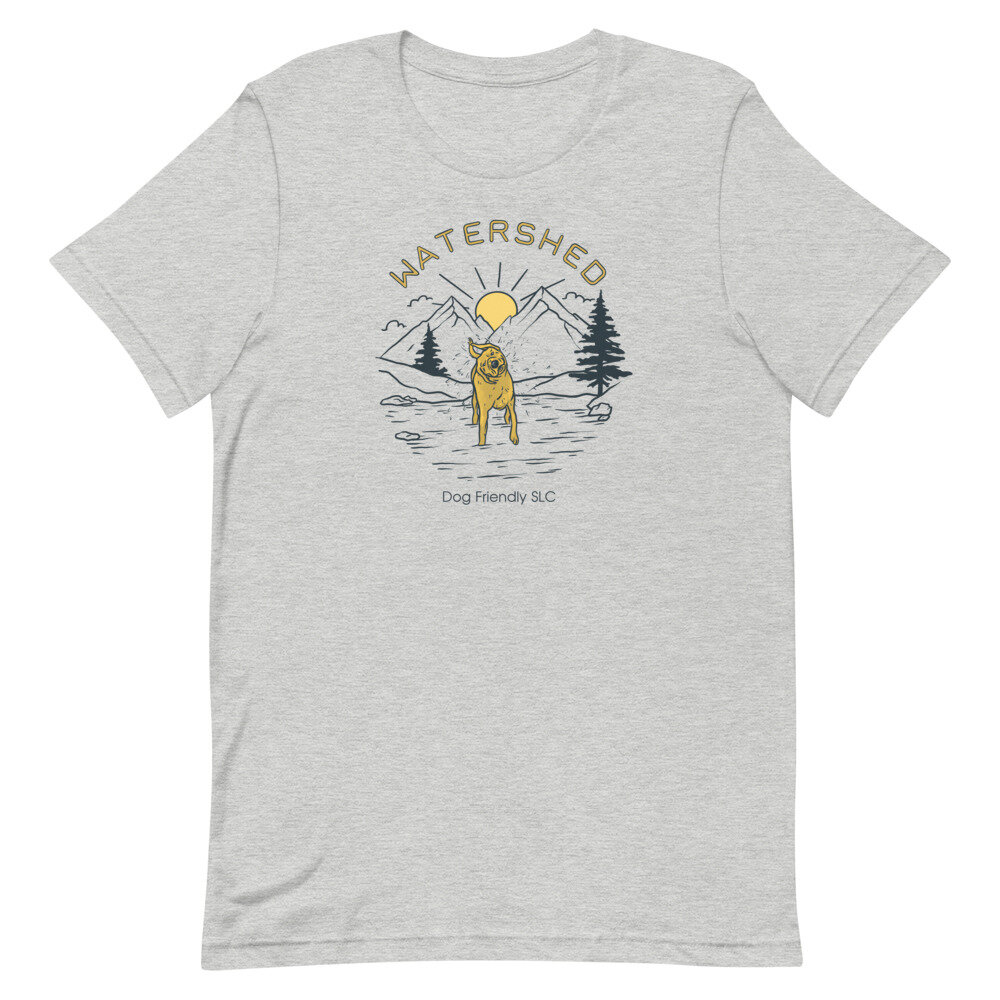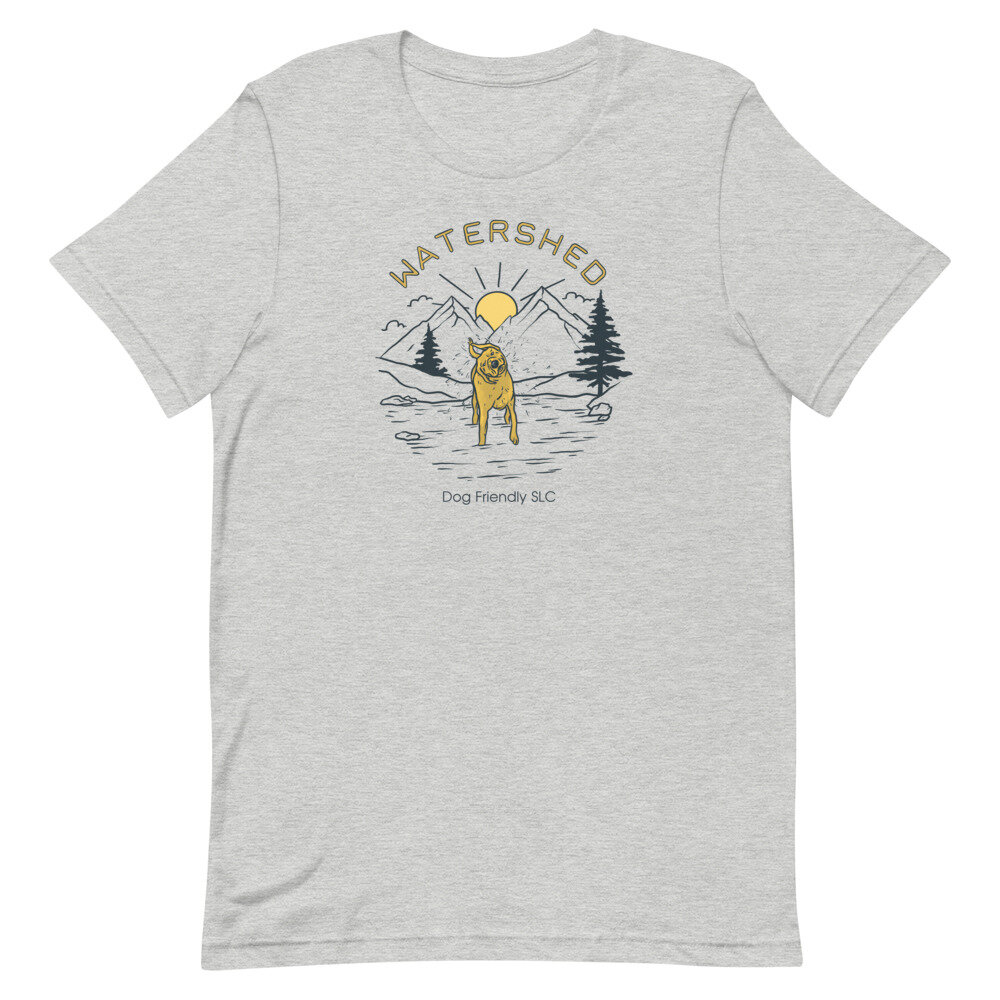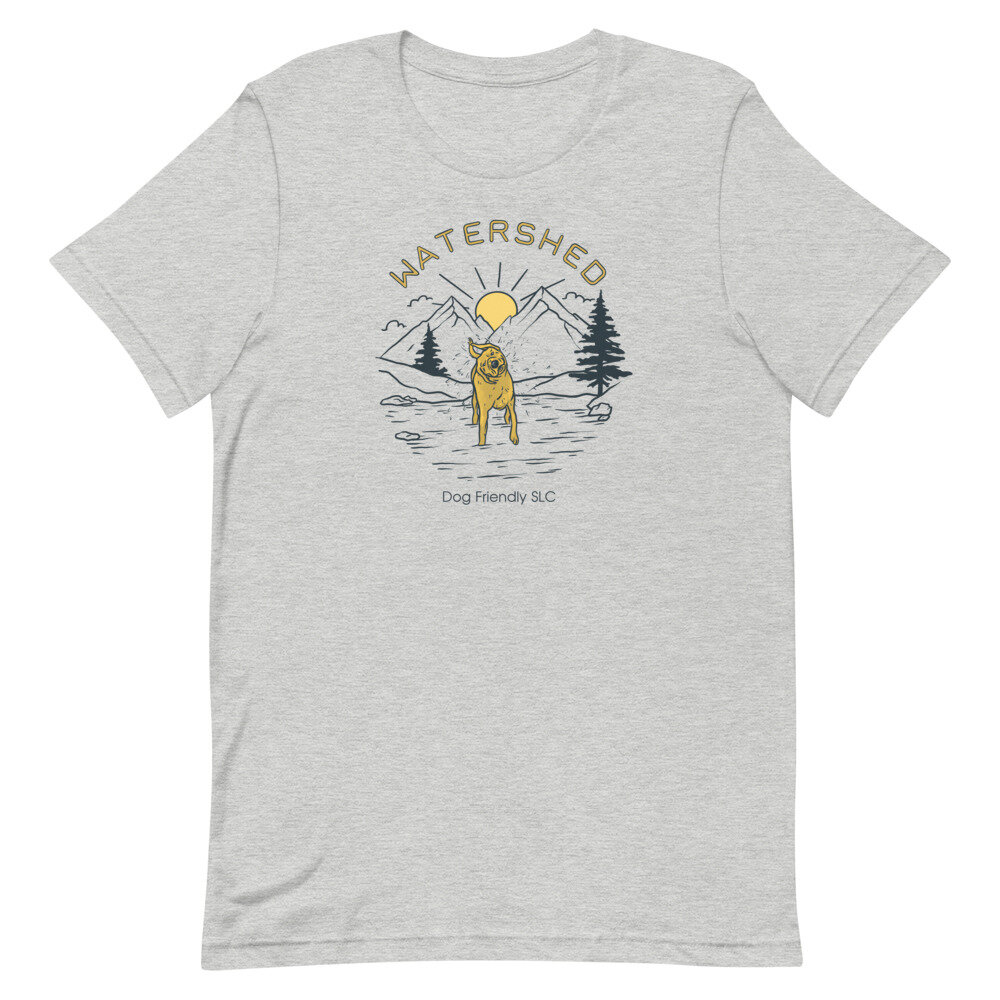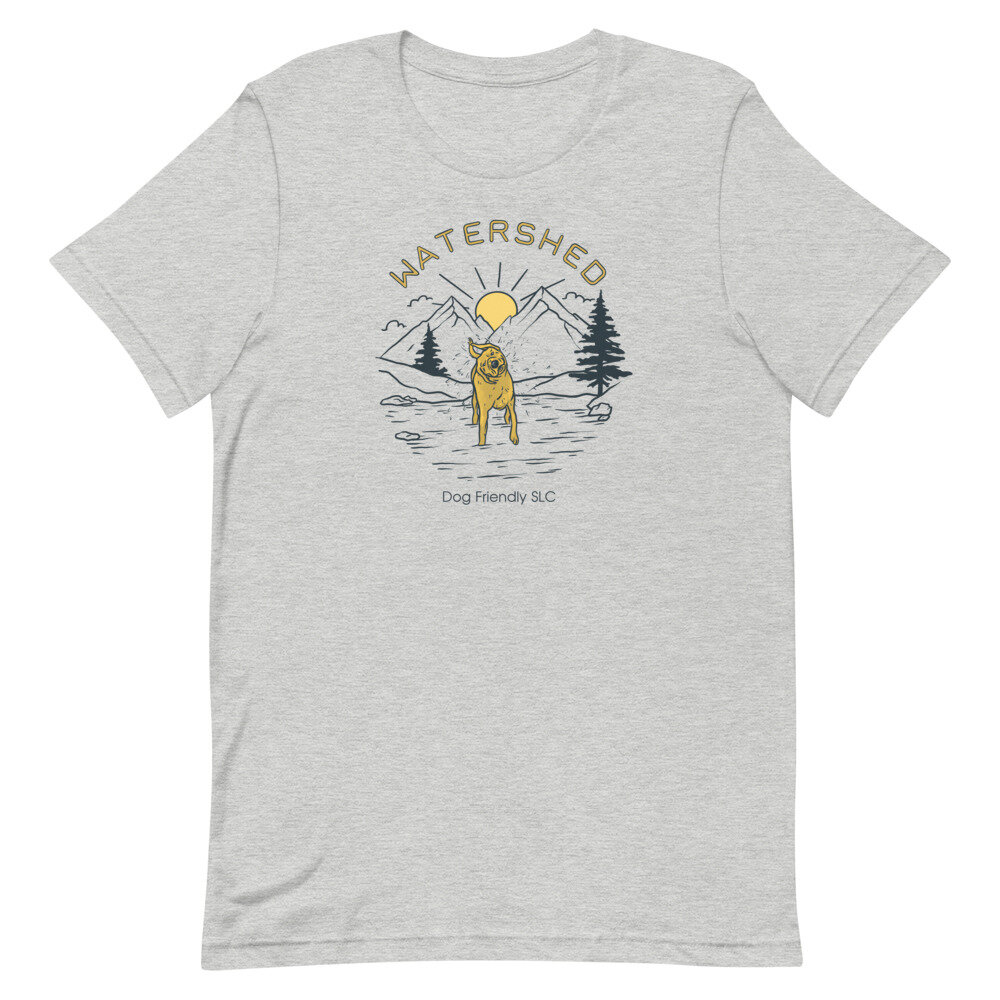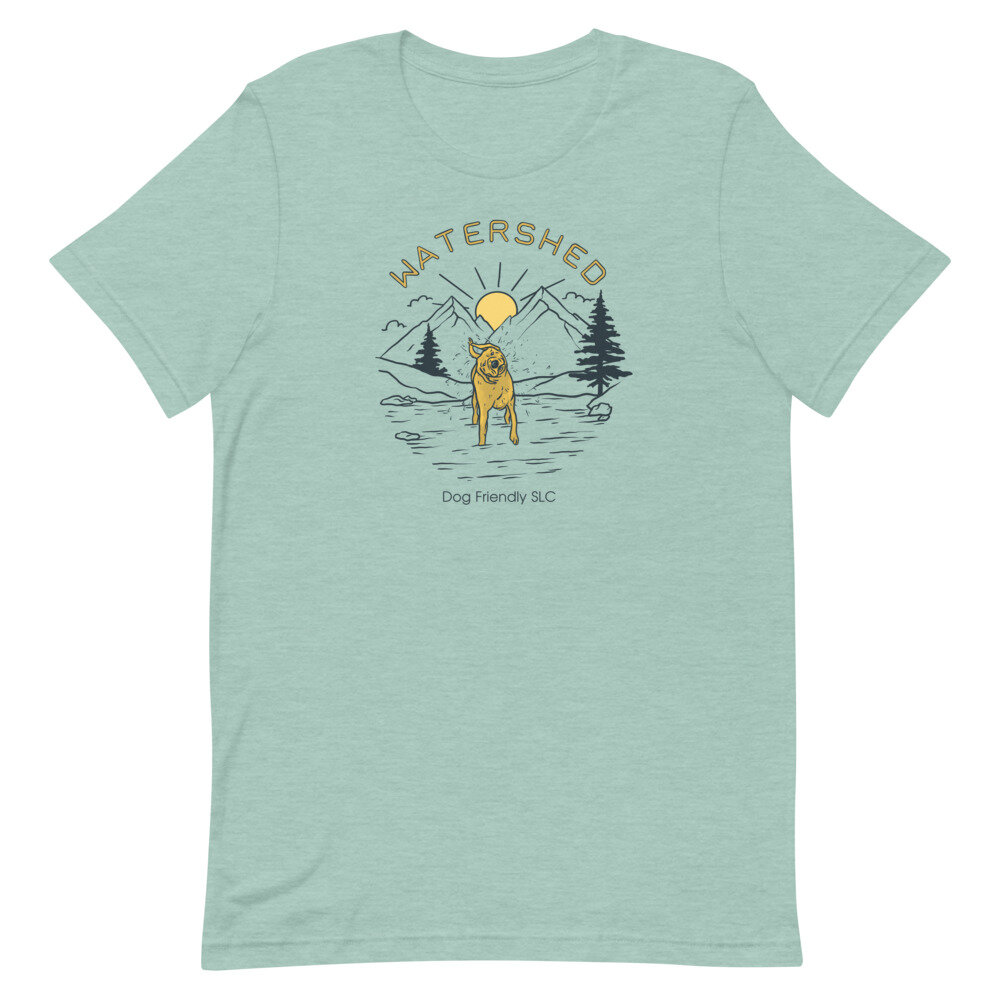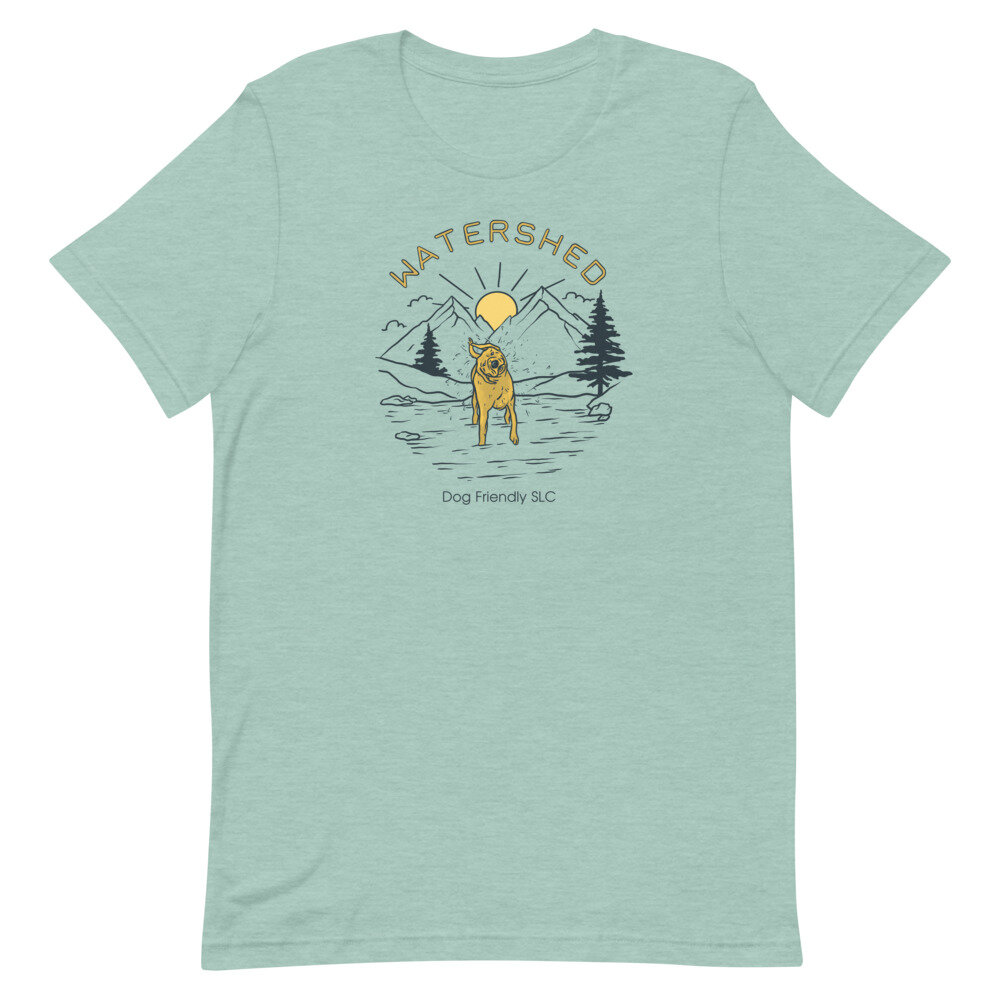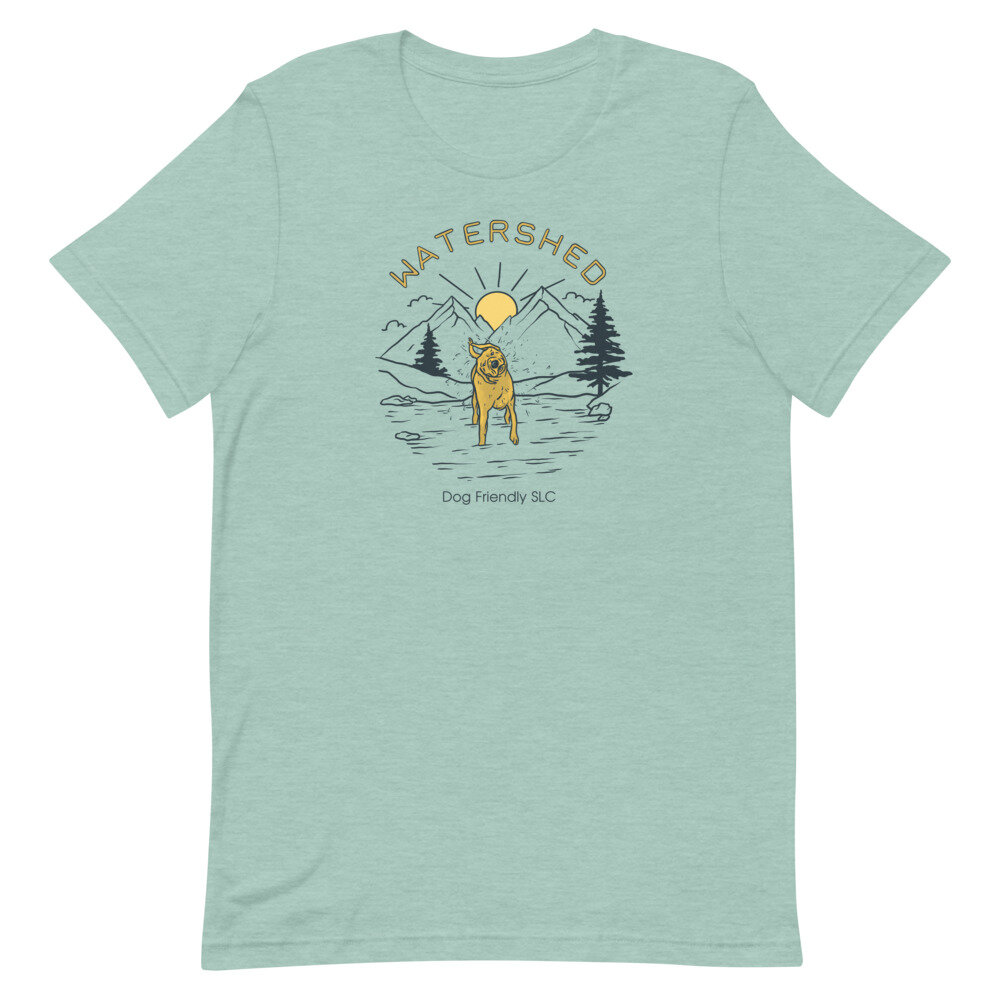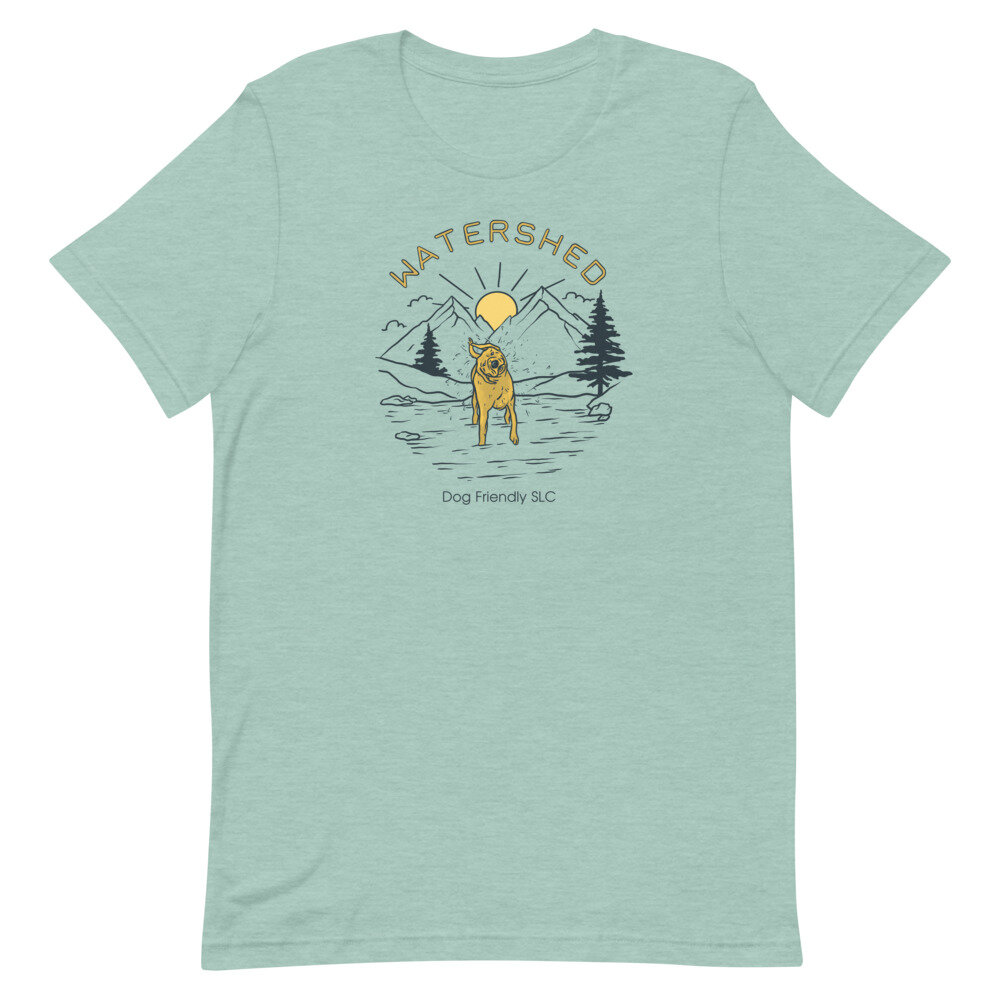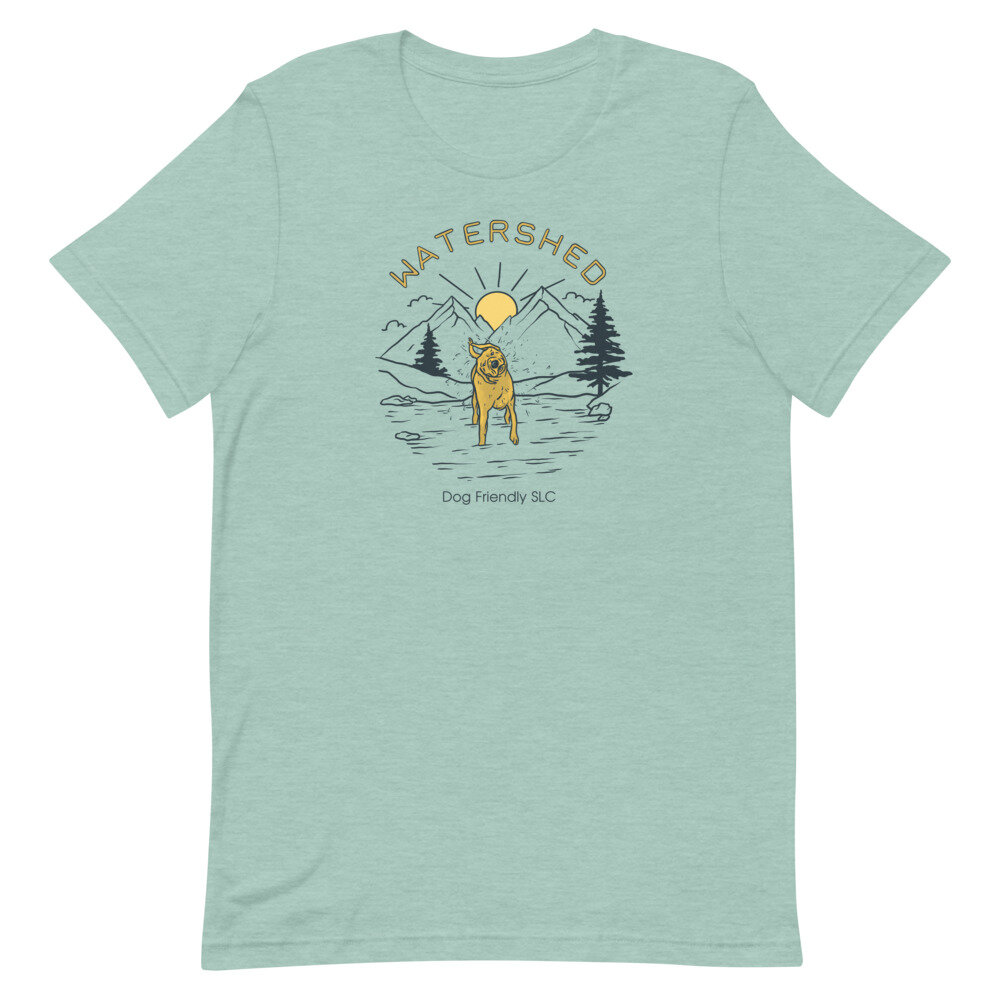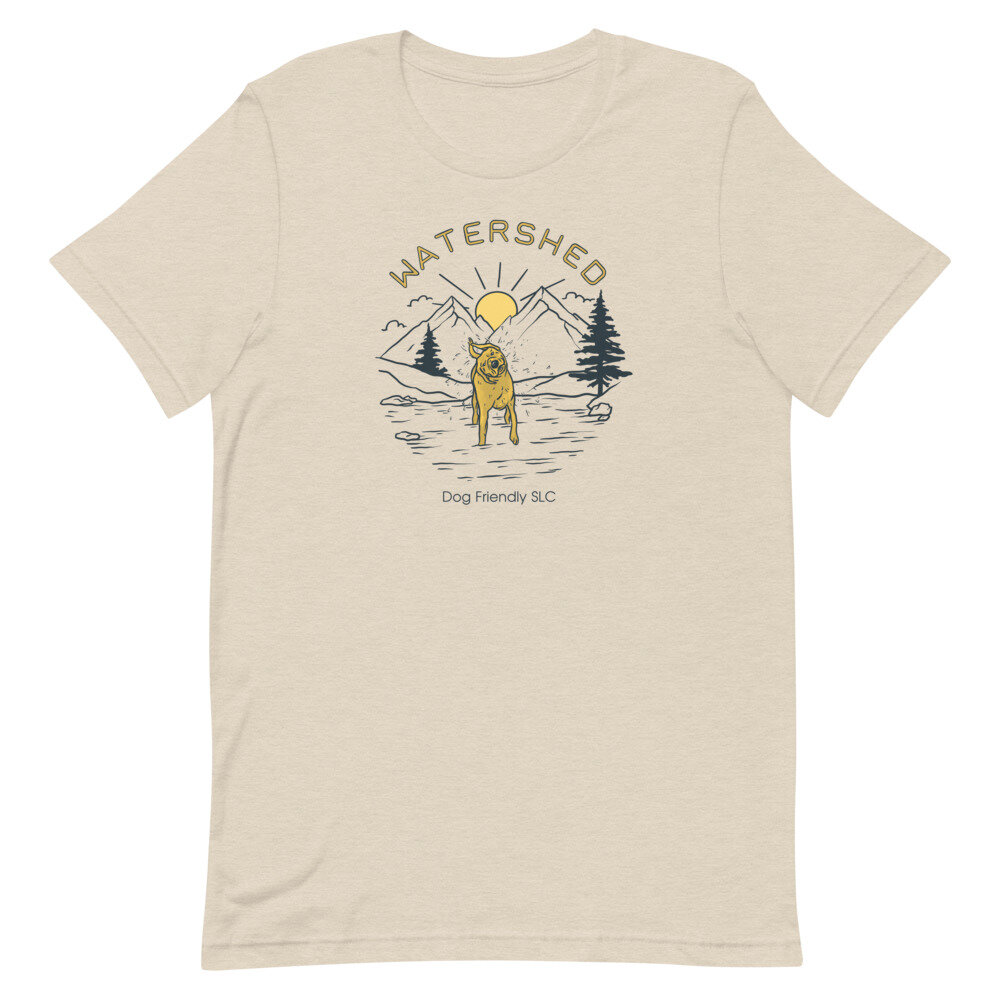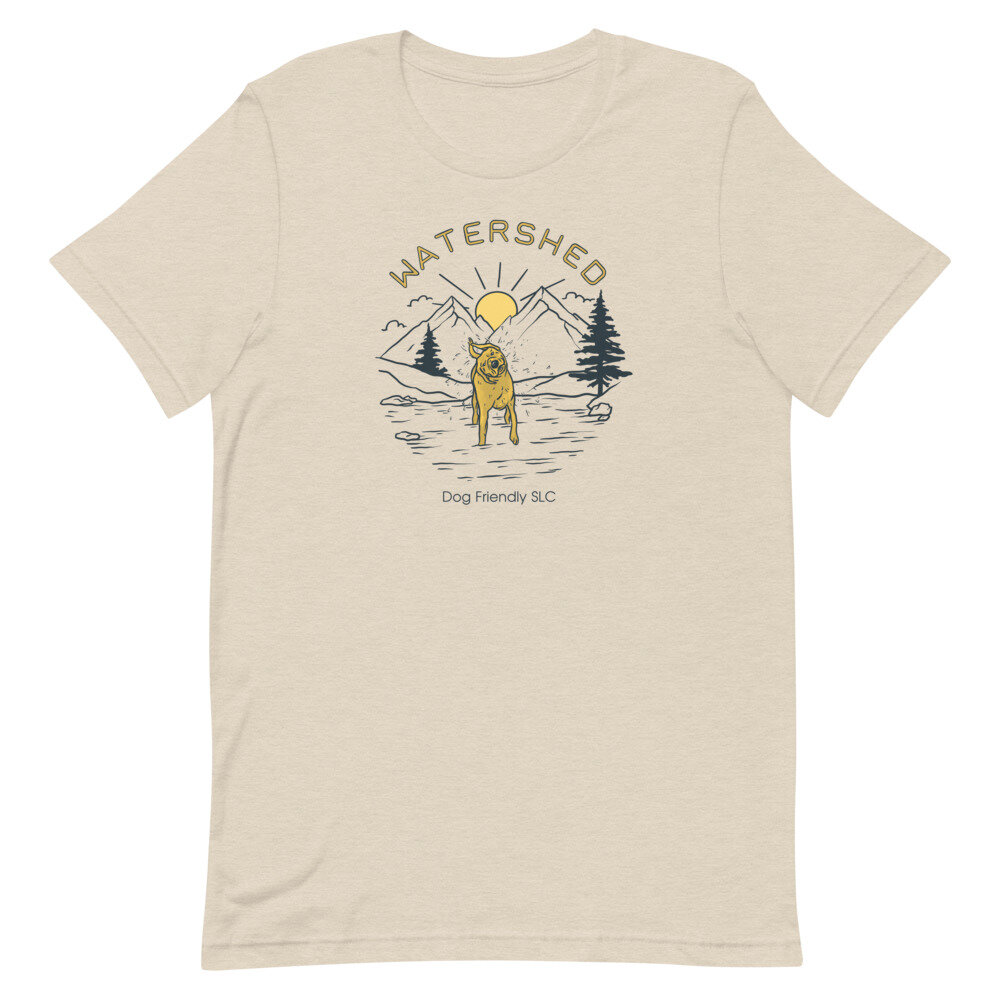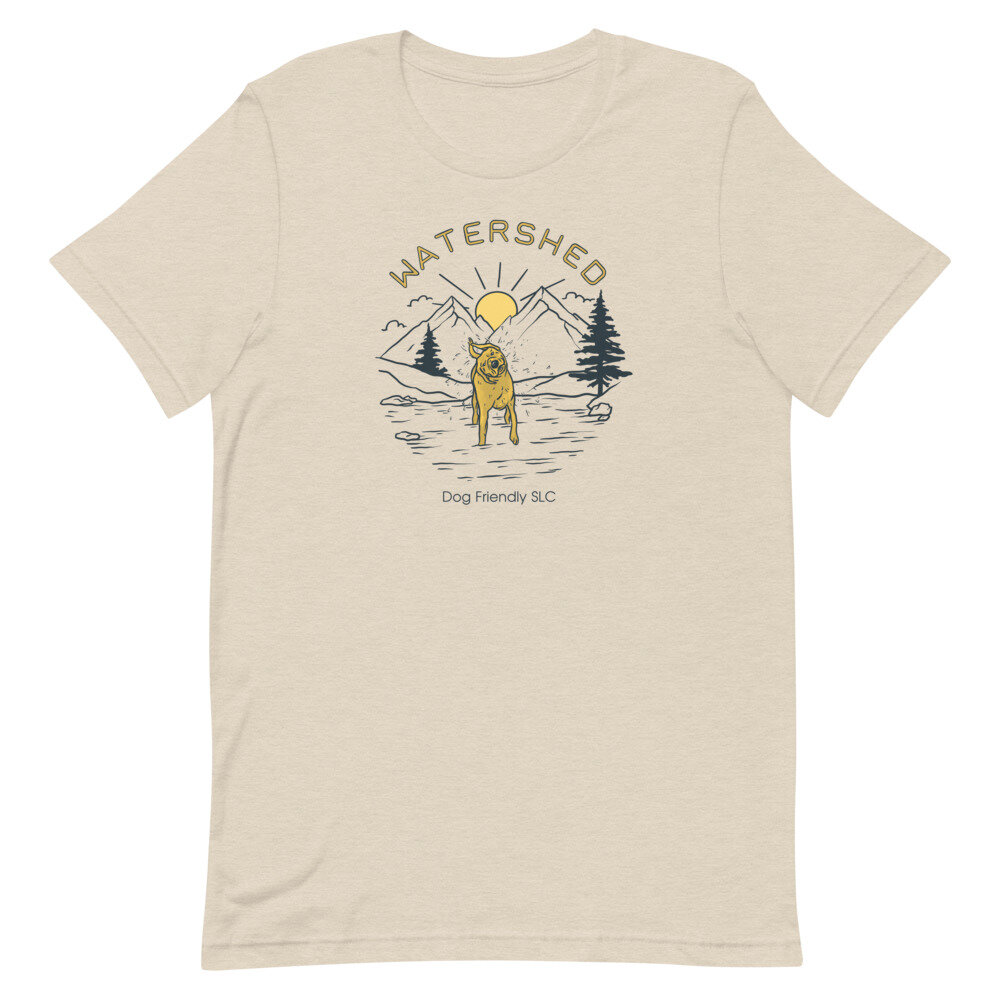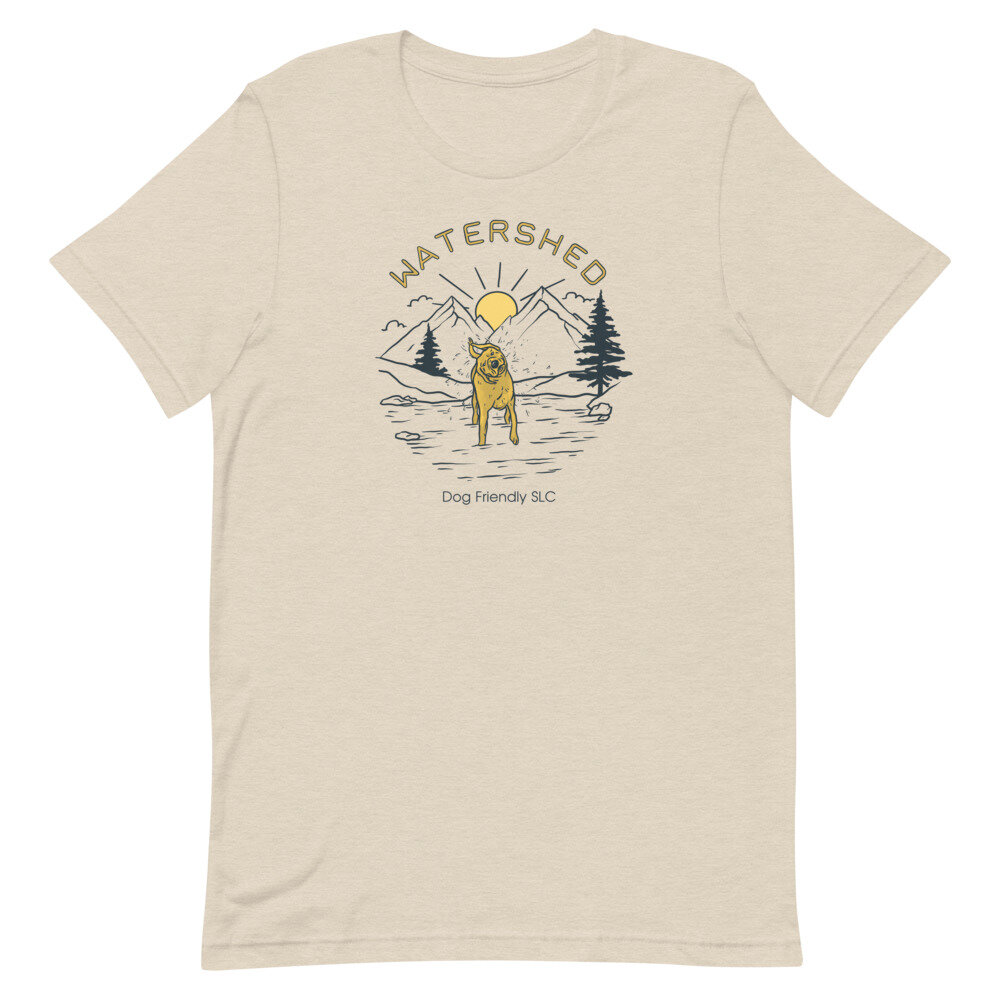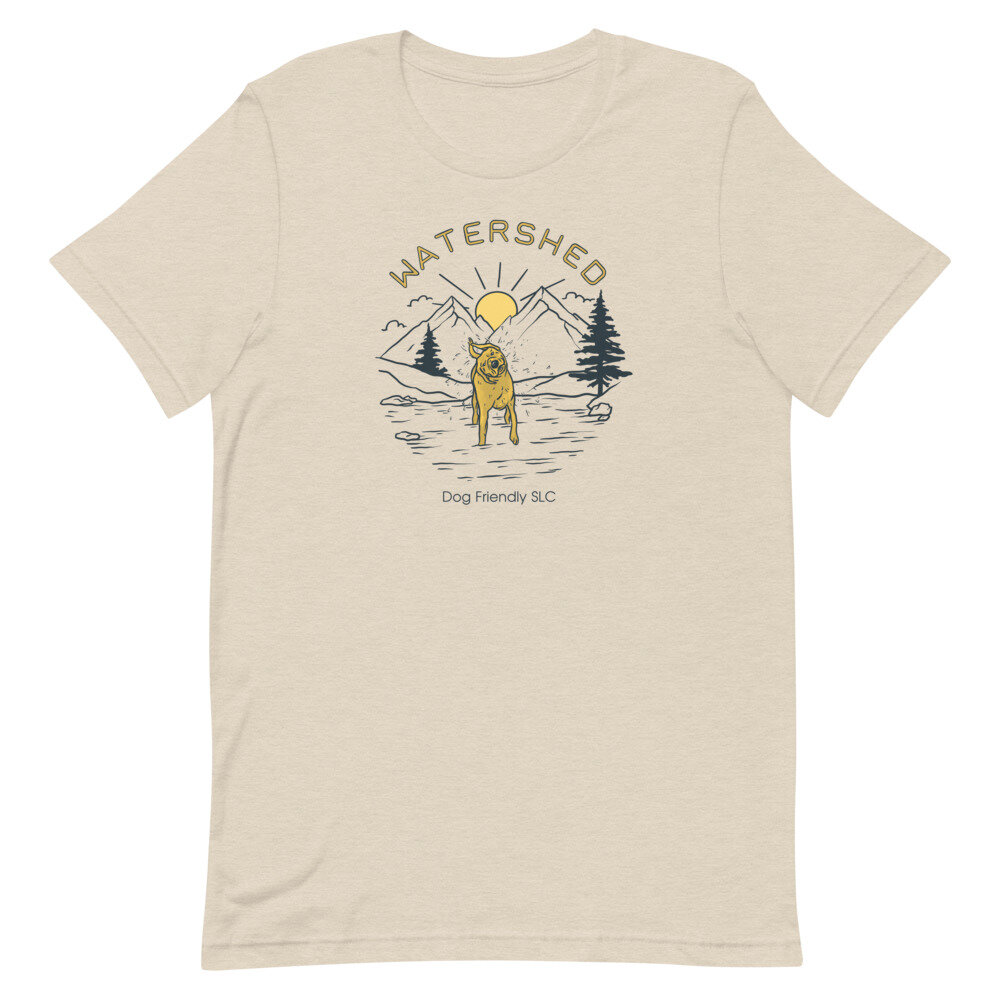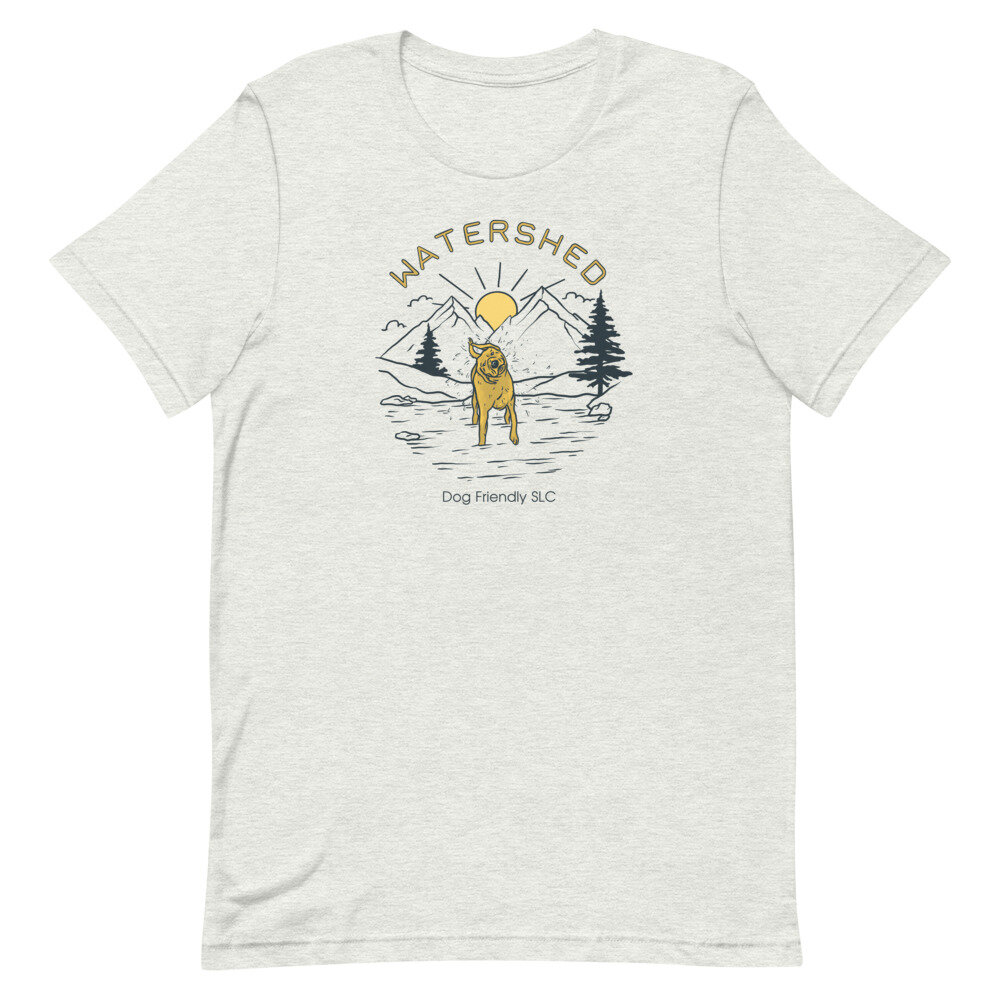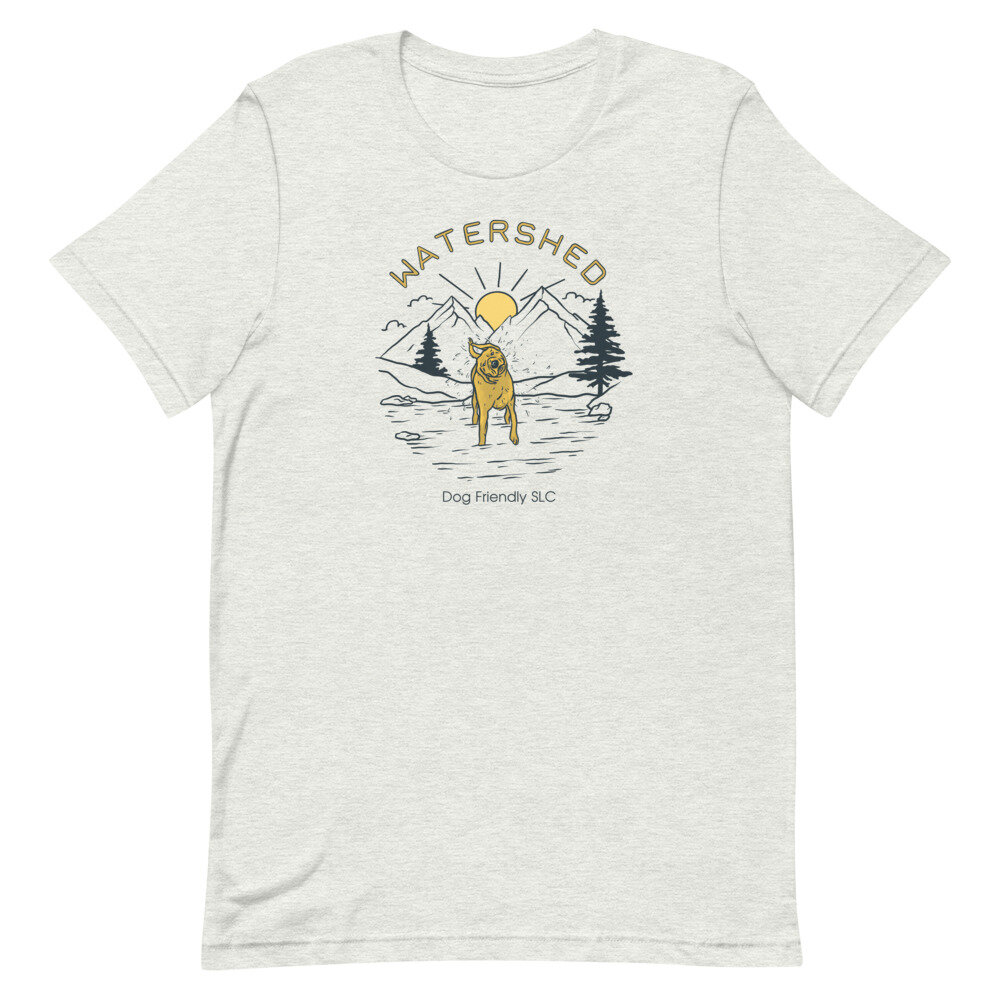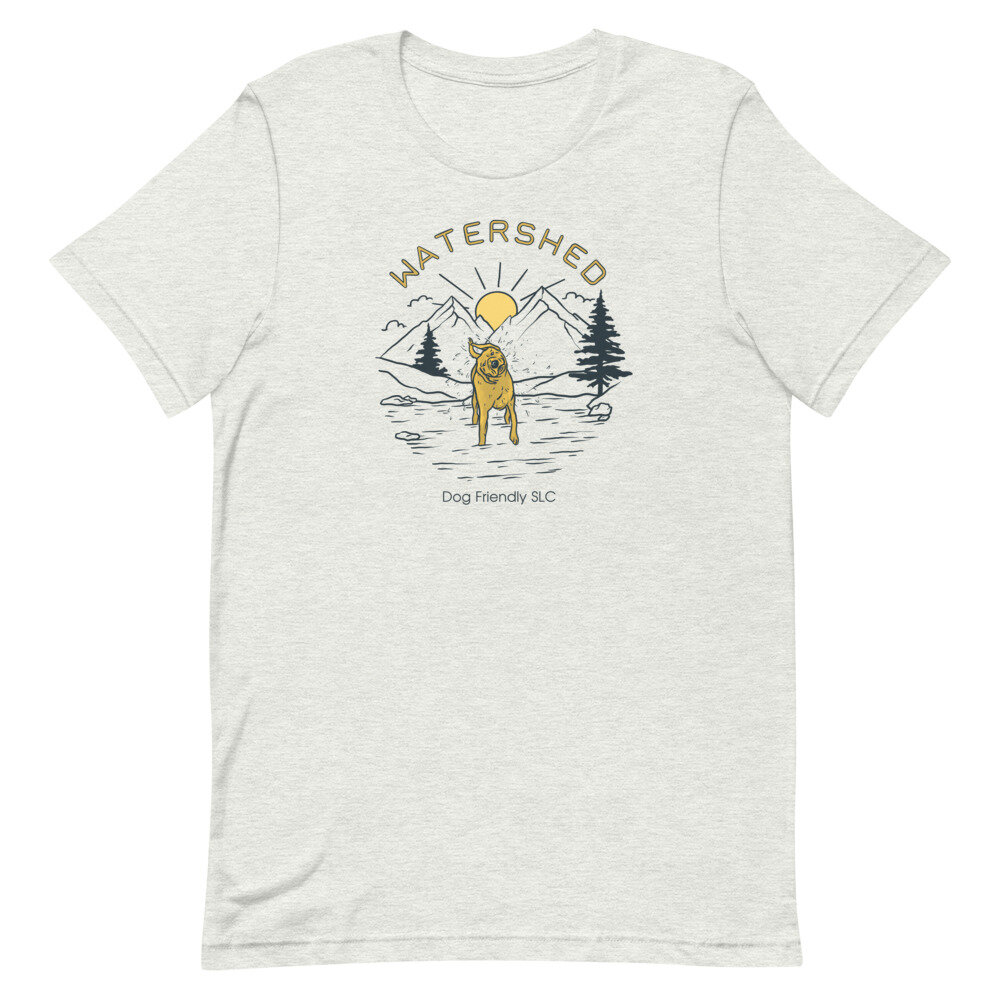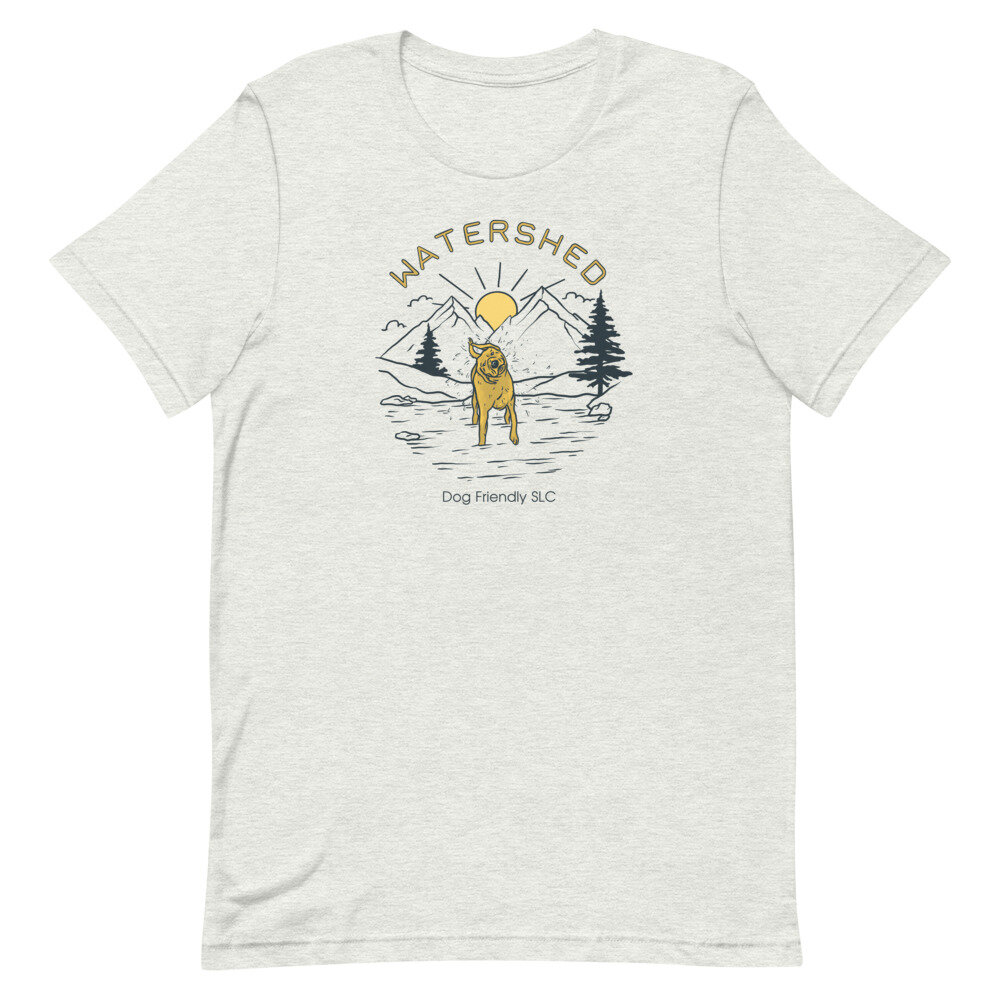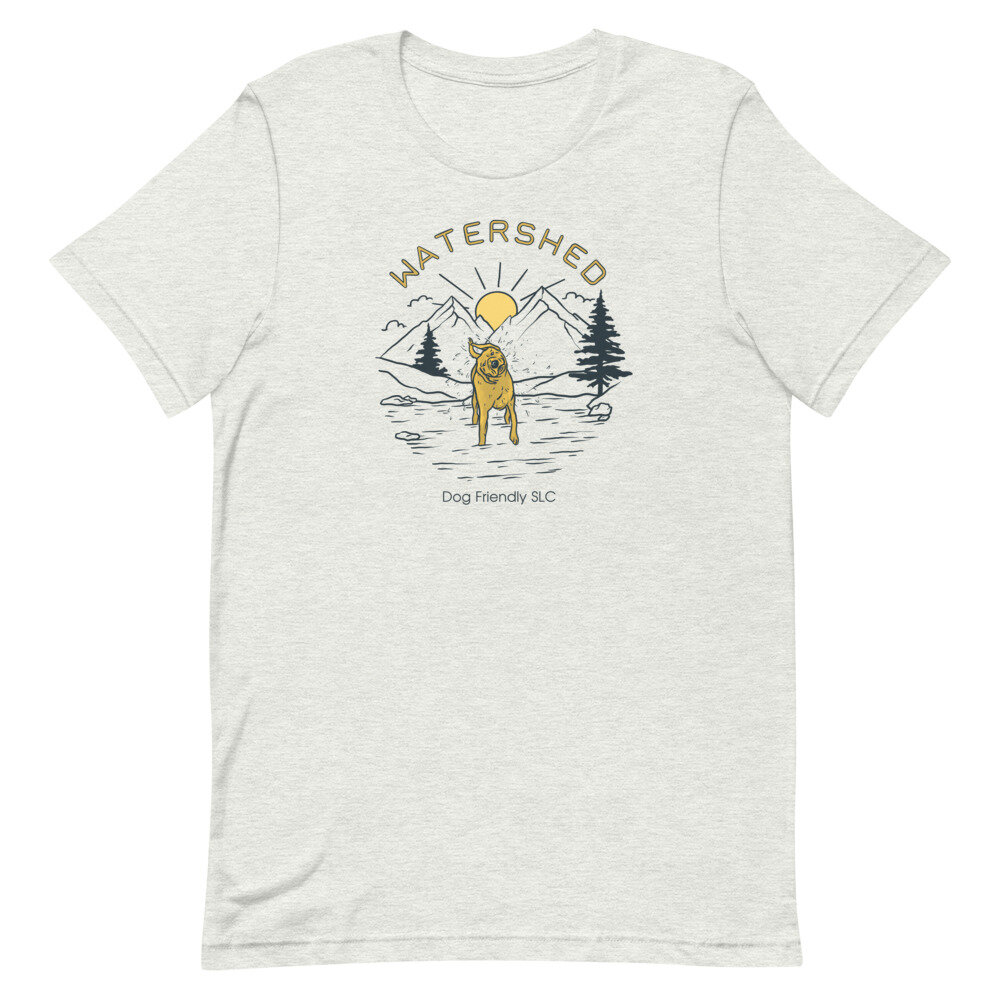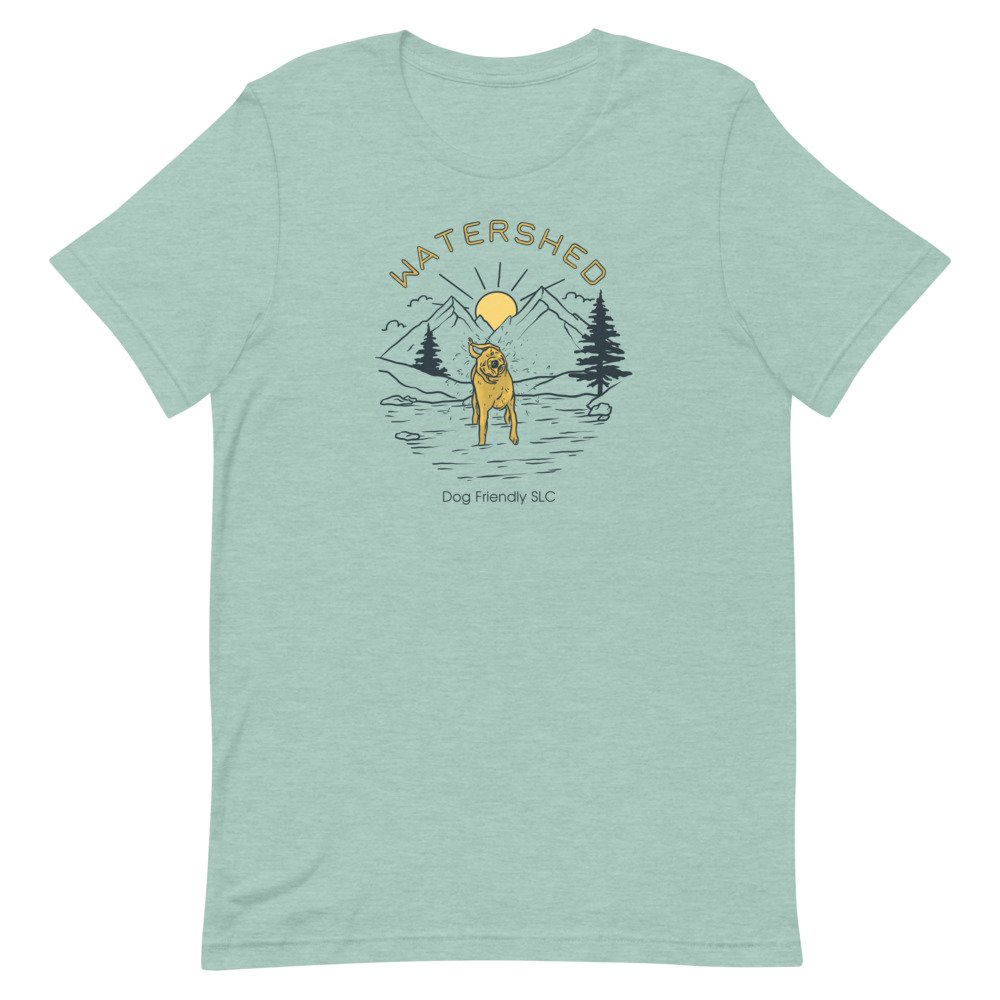 $22.00