When you get a new puppy, they come with quite a long to-do list. From training to vaccines and everything in between. We understand that list can get expensive but one of the most important things on that list is getting your dog spayed or neutered also commonly referred to as "fixed".
We compiled some places in Salt Lake City that offer affordable options for spay and neuter services.
Why Spay Or Neuter Your Pet?
As you've probably seen on the news, animal shelters across the country are too full and Utah is not immune to that problem. Fixing your pets can help keep homeless pets off the streets and out of shelters.
Along with population control, getting our dogs spayed and neutered typically improves their health and increases their lifespan. You should chat with your vet about the ideal timeline to spay or neuter your dog.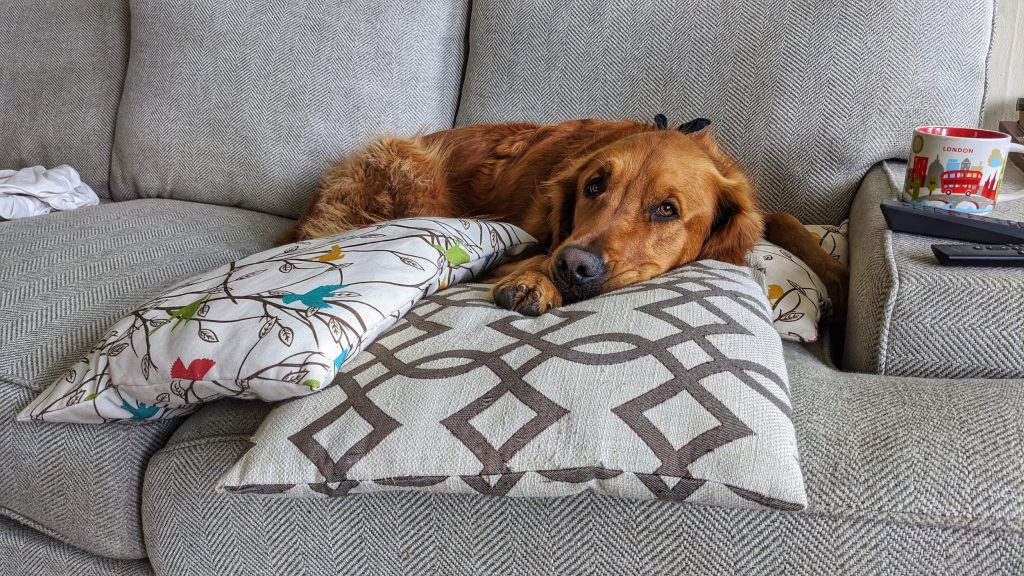 While getting your pet spayed or neutered is a surgery that requires anesthesia, our local vets help make the procedure as quick and painless as possible with anxiety medications and pain medications if your pet needs those.
And when your dog goes in to get fixed, you can often get them microchipped at the same time in order to avoid extra surgeries and trips to the vet. Microchipping your pet is a simple way to ensure it is always returned to you if it happens to get lost.
Spay and Neuter For Rescues
It's also worth noting that if you plan on adopting your new pet, many local rescues include spay and neuter in the initial adoption fee, so make sure to check with your rescue to see if that benefit is provided.
If your family is looking to adopt a new pet, here are some resources and information on local rescues.
Low-Cost Spay And Neuter In Salt Lake City
Now, let's get into it. Here is a list of options in and near Salt Lake City, Utah if you're looking for affordable, high-quality spay and neuter care for your pet.
Salt Lake Spay and Neuter Clinic
4815 S Center St, Murray, UT 84107 | 801-262-6414
Spay and Neuter of Salt Lake sees many canine patients every day. Although they are busy, their vets provide high-quality work and excellent care for your dog at affordable prices. Surgery is by appointment only at the phone number above.
Their services include:
Pain meds
E-collar for males
Vaccinations
Microchip implants
Spay and neuter
You can find prices, which depend on the size of your dog, here.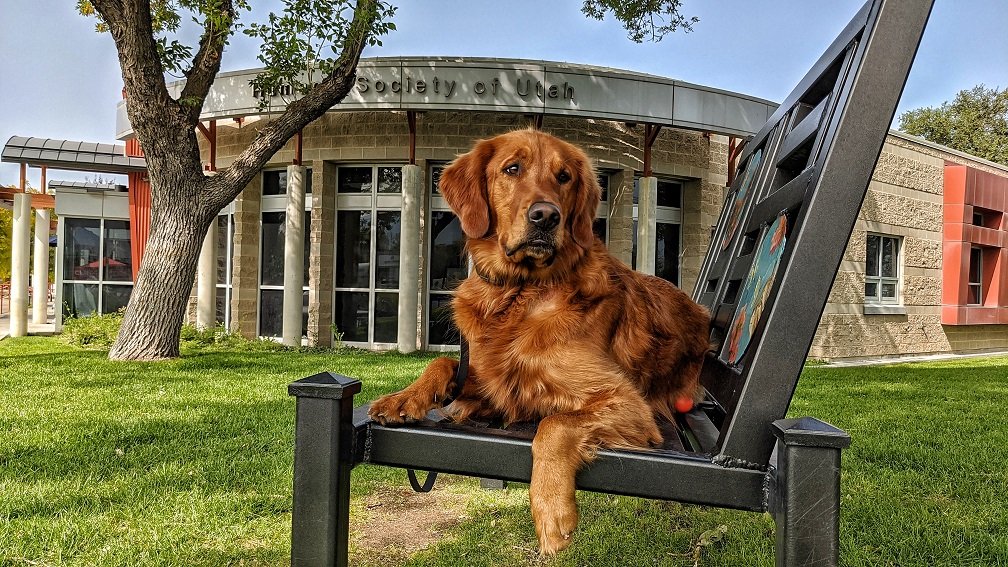 Humane Society of Utah
4242 S 300 W, Murray, UT 84107 | 801-261-2919 ext. 230
The Humane Society of Utah offers affordable spay and neuter options for your pets. Be sure your dog is up on vaccinations before scheduling surgery, and bring your proof of DHPP and Bordatella (kennel cough) to the appointment.
Your dog must be at least four months old and no more than four years old to be spayed or neutered at the Humane Society.
You can find information on pricing and scheduling here.
Salt Lake County Animal Services
511 West 3900 South, Salt Lake City, UT 84123 | 385-468-7387
Salt Lake County Animal Services offers more programs than low-cost spay and neuter services, such as humane education, adoption events, Pit Crew, Pets for Patriots, and Seniors for Seniors.
You must make an appointment and live in Salt Lake County to qualify for services. Surgeries are offered to healthy pets only.
Salt Lake County Animal Services suggests giving them a call for appointment and pricing information.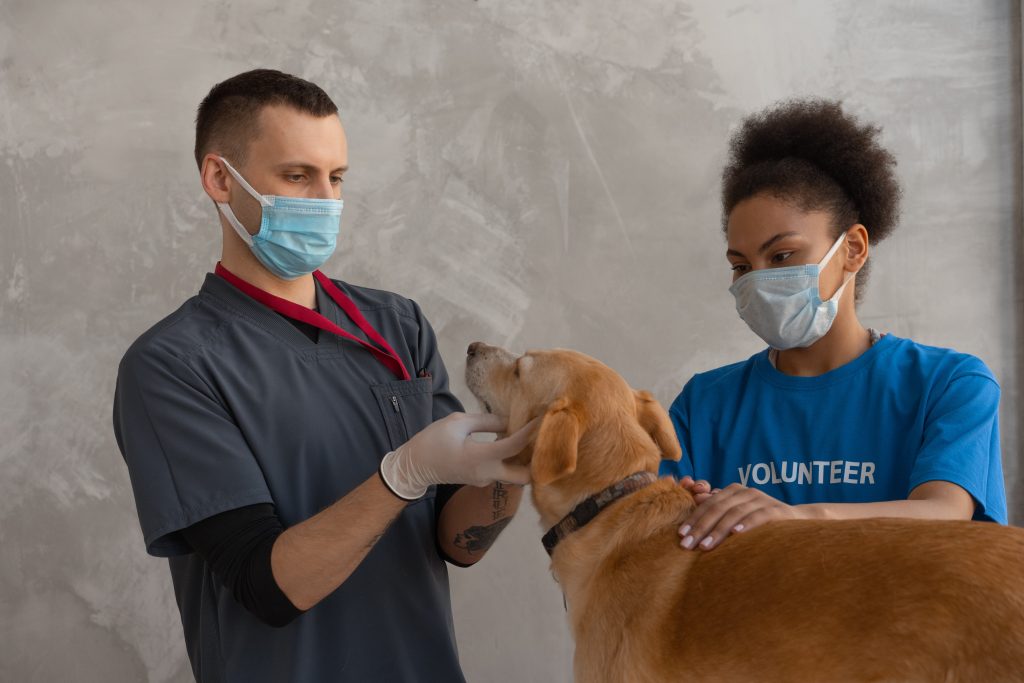 Nuzzles & Co Community Clinic
6466 N Highview Rd., Peoa, UT 84061 | 435-608-1424
Nuzzles & Co is a cost-effective community clinic in Peoa that offers vaccinations and dental services in addition to spay and neuter surgeries. Their mission is to keep your dog healthy, happy, and safe. Nuzzles & Co. is a rescue with satellite locations but the community clinic is located at their rescue ranch in Summit County.
They provide fixed and low-income community members with stipends to offset their already low costs. To find out if you qualify, or for any other questions, send them an email at laurie@nuzzlesandco.org.
You can find transparent pricing on their website.
Orchard Animal Outreach
1959 South 4130 West, #K, SLC, Utah, 84104 | 801-886-1770
Orchard Animal Outreach provides a tremendous amount of services with a small staff of two individuals. They specialize in low-cost neuters only for canines under 40 pounds and as young as 8 weeks. They recommend using a conventional vet for all other services.
They ask that you read the website carefully, and email them at orchardanimalclinic@hotmail.com. Only call the phone number as a last resort for additional questions or concerns.
Midvalley Animal Clinic
6407 South Redwood Rd. | 801-269-1213
In Taylorsville, you'll find Midvalley Animal Clinic offering affordable veterinary care, including both spay and neuter options. They have a convenient online scheduling system and pricing for most services listed on their website.
"At Midvalley Animal Clinic we are committed to strengthening the human-animal bond by providing compassionate, quality and affordable pet healthcare," reads their online mission statement.
West Lake Animal Hospital
3800 W 5400 S | 801-966-6348
Also located in Taylorsville is West Lake Animal Hospital. They offer full service, affordable veterinary care.
They offer both puppy and kitten packages so you can get all of your to-do list covered under one price at one place. You can find information about pricing and schedule an appointment on their website. For specific pricing for your pet and situation, they recommend giving the office a call.

Murray Animal Hospital (formerly Healing Hearts)
280 W 4800 S | 801-281-3900
Murray Animal Hospital located just off of Interstate 15 prides itself in providing high-quality veterinary care at lower prices.
They recently changed names and got an updated mission statement, "Murray Animal Hospital was established in 2020 with the mission and purpose to make high-quality veterinary care available and affordable for all clients and pets. With the purchase and rebranding of what was previously Healing Hearts Animal Hospital, Dr. Chris Lehman has built and expanded Murray Animal Hospital to include four doctors, multiple certified veterinary technicians, veterinary assistants, client service representatives, and business leaders to ensure quality general practice, surgical and emergency care to clients and pets in the Greater Salt Lake Valley."
For prices and scheduling, they recommend giving the office a call.
If you're a vet providing low-cost options for spay and neuter and you'd like to be featured in this article, reach out by clicking here.