If you're a gardener, you know one of the best times of the year is here for Utahns along the Wasatch Front – spring planting season. And to make it even more enjoyable, we've compiled a list of dog friendly nurseries and garden centers in Salt Lake City so your pup can enjoy the season with you.
Salt Lake City is a combination of zones 7a and 7b, meaning you can plant most of your veggies, fruits and flowers during the month of May, typically after the last Spring frost which tends to be at the end of April. After you study up on dog-friendly garden centers, you can get out there and plant right away.
The Utah State Yard and Garden extension is a wonderful resource for both seasoned gardeners and those new to the hobby.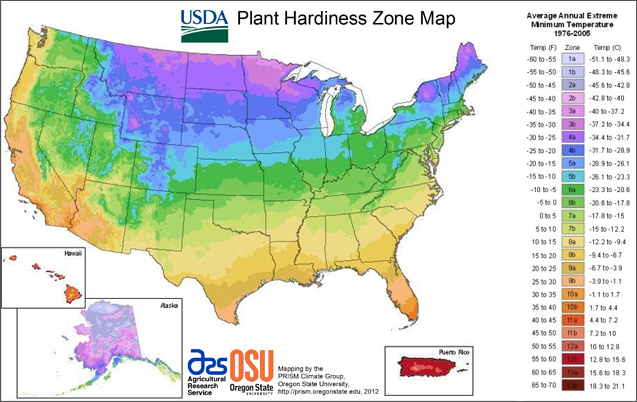 There are plenty of dog-friendly fruits and vegetables you can plant in your garden so your best friend will enjoy the garden just as much as you. Here are some crops to get you started.
Carrots – a healthy snack and great for their teeth
Strawberries – a fun treat that is high in vitamin C
Zucchini – Full of antioxidants but make sure you only feed unseasoned and chopped
Pumpkins – A little more work because you have to make pumpkin puree, but dogs love it and it's great for lick mats and other feeder toys like Kongs and Topls
Raspberries/Blueberries – Another great source of antioxidants and vitamins
Bell Peppers – High in vitamin C to keep your dog healthy all summer
Another thing to note before including your dog in the gardening process is that there are some plants that may be toxic to dogs like the stems and leaves of Apple trees, Lilies and potato plants. Here is a helpful post from Millcreek Gardens on planting a pet-safe garden. Make sure to research what you plan to grow in order to keep your dog safe and healthy.
It is also important to avoid using chemical fertilizers and pesticides if your pet will be near your garden as they can be toxic and cause poisoning to our furry friends.
Before You Take Your Dog To Your Local Nursery
Make sure to bring waste bags and a leash if you plan to bring your dog to one of these Salt Lake garden centers. In all of the businesses mentioned below, dogs are required to be on leash at all times and owners are responsible for cleaning up after their pets.
It is also a good idea to bring some water and something for your dog to drink out of, it can get pretty hot in greenhouses. Check out our favorite on-the-go dog water bottle here.
Salt Lake City's Best Dog-Friendly Nurseries and Garden Centers
Millcreek Gardens
This large garden center in the heart of Millcreek has everything you'll need for any upcoming landscaping or gardening projects. They have a huge selection of fruit trees, flowering bushes (the lilacs here smell amazing) and edible plants. Millcreek Gardens welcomes dogs on leash but do beware there are a few cats around the outdoor portion, so if your dog doesn't do well with cats, be on the lookout.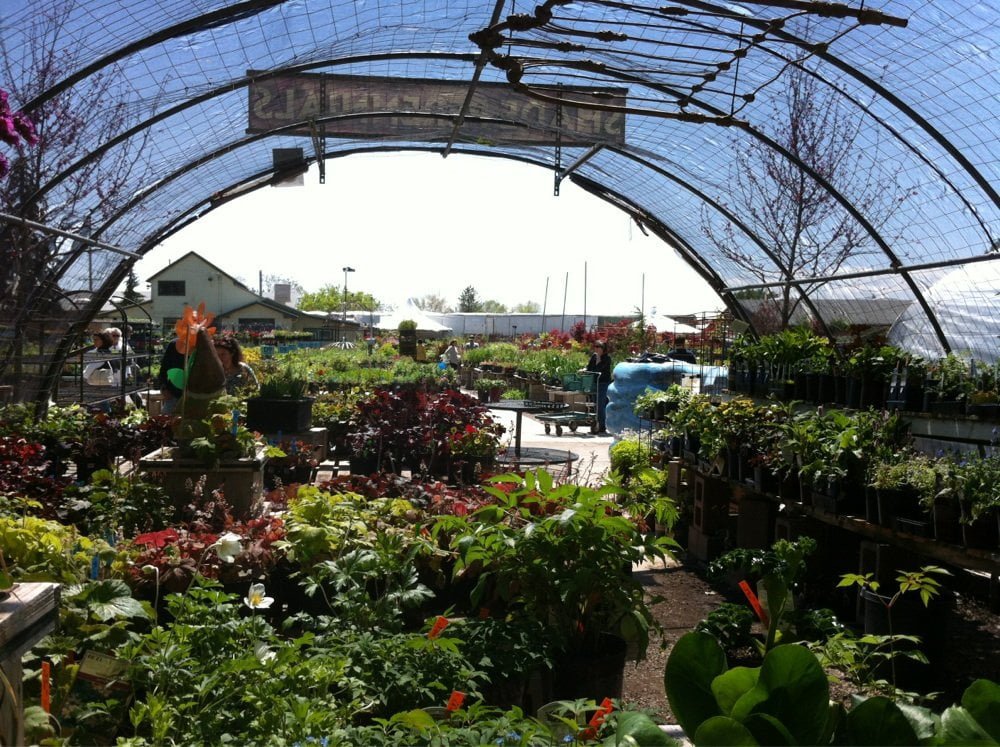 Western Garden Center (two locations)
550 S 600 E, Salt Lake City
4050 W 4100 S, West Valley City
With a special focus on the Wasatch Front climate zone, Western Garden Center is the perfect place for you to learn about what plants will grow best in your specific yard or garden. Their team of experts is always happy to answer your questions (and pet your dog).
Growing Empire
820 E Empire Ave, Salt Lake City
Growing Empire is right off 700 East in South Salt Lake, making the location extra convenient. They grow all their own plants in-house making everything they sell a perfect fit for your Salt Lake garden.
Westside Nursery
397 W Winchester St, Murray
Reviewers of Westside Nursery love the selection and great prices and that it is family owned and operated. They also rave about high-quality plants and trees. A high-quality starter plant is the key to garden success.
Schmidts Farm and Green House
9120 S Redwood Rd, West Jordan
You may know Schmidts from their dog-friendly pumpkin patch and farm market in the Autumn, but they also have a nursery and greenhouse in the Spring and Summer. Just like the Fall activities, the nursery and greenhouse welcome dogs with their owners.
Cactus and Tropicals (two locations)
12252 Draper Gate Dr, Draper
2735 S 2000 E, Salt Lake City
A Salt Lake classic. Everyone loves Cactus and Tropicals and all the locals will recommend it. Whether you are an outdoor gardener or an indoor plant enthusiast, this place will wow you with its selection and super-friendly staff who love having dogs in the greenhouse.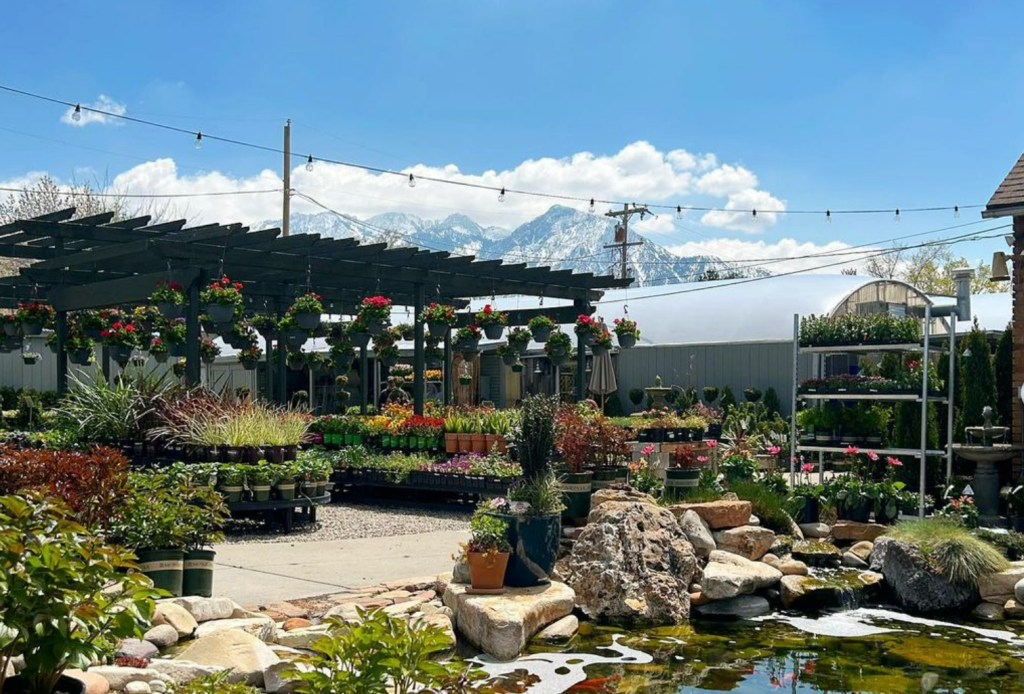 Kuwahara's (two greenhouse locations)
8565 S State Street, Sandy
762 W 12300 S, Draper
You may know and love Kuwahara's from their dog-friendly fall events but they have plenty to offer all year round, including their plant nursery. From vegetables and fruits to flowers, you'll find everything you need, locally grown at Kuwahara's. They also have a dog-friendly farmer's market throughout the summer. Kuwahara's is a wonderful place to spend a Saturday morning with your dog.
J&J Garden Center
1815 W Gentile St, Layton
Reviewers love the wide variety of plants at affordable prices offered at J&J Garden Center in Layton. They are Utah's largest producing nursery, so there is plenty of room for you and your dog to roam around and find just what you need for your garden.
---
There are so many other great nurseries along the Wasatch Front and plenty of them are dog-friendly. Just make sure to call ahead and ask if you are unsure about whether to bring your pup.
Have a favorite dog-friendly nursery or garden center we missed? Let us know by via DM on Instagram!