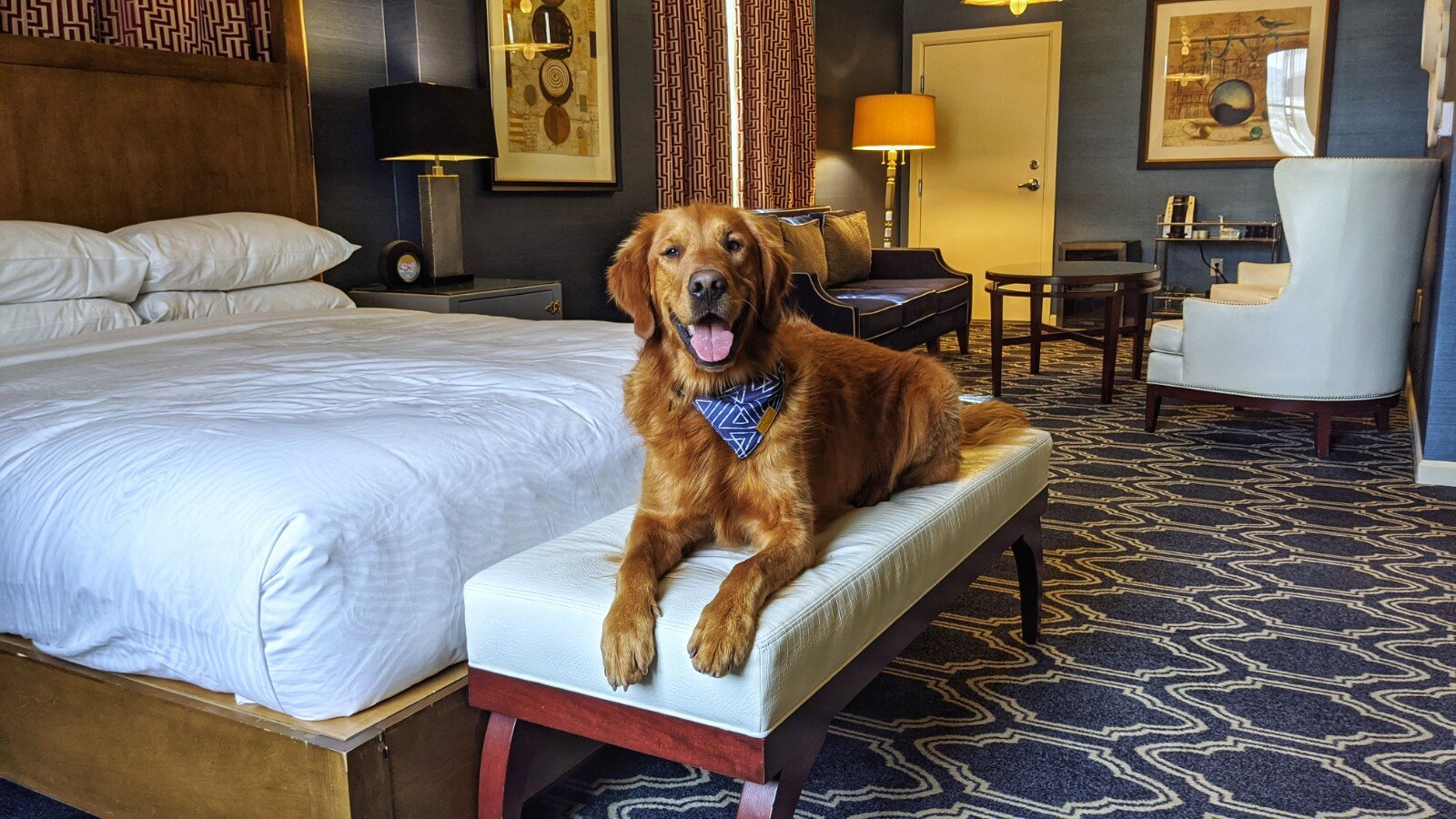 Visiting Utah is amazing, but it's even more amazing when you can bring your dog along. Thankfully there are quite a few options when it comes to dog friendly hotels in the heart of Salt Lake City. While many hotel properties bill themselves as pet or dog friendly, some hotels are not quite as dog friendly as they say they are when you start taking dog weight limits and fees into account. Whether you're looking for an option to visit Salt Lake City or just need a staycation with your dog, here is a round up of the best hotels in the Salt Lake area that can accommodate dogs of all sizes. For a full list of hotels, visit our interactive map and look for the hotel icon!
Best Dog Friendly Airport Hotel
La Quinta Inn and Suites- Salt Lake City Airport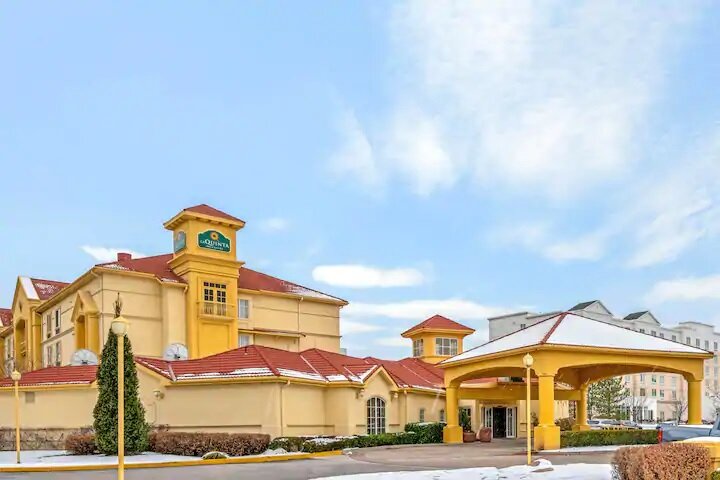 4905 W. Wiley Post Way, Salt Lake City, Utah 84116
Pet fee: NoneWeight limit: None
If you're looking for dog friendly accommodations close to the airport, look no further. With no pet fee or weight limit, La Quinta Inn and Suites on the west side of Salt Lake International Airport is a great pick for those looking for easy airport access. In addition to welcoming dogs, this hotel features a variety of amenities that include a free shuttle to the airport, free breakfast, and indoor pool. Rates start at $59 per night.
Best Hotel For Multiple Dogs
Sheraton Salt Lake City Hotel
150 West 500 South, Salt Lake City, Utah 84101
Pet fee: $50Weight limit: None
If you're traveling with multiple dogs, the Sheraton Salt Lake City Hotel will welcome you with up to four of them! Located just slightly south of the downtown core, this property boasts a variety of rooms for every budget. With plenty of outdoor space, including a fire pit and pool, you won't need to take your dog far to get outside. Rates start at $68 per night.
Best Overall Dog Friendly Hotel
Kimpton Hotel Monaco Salt Lake City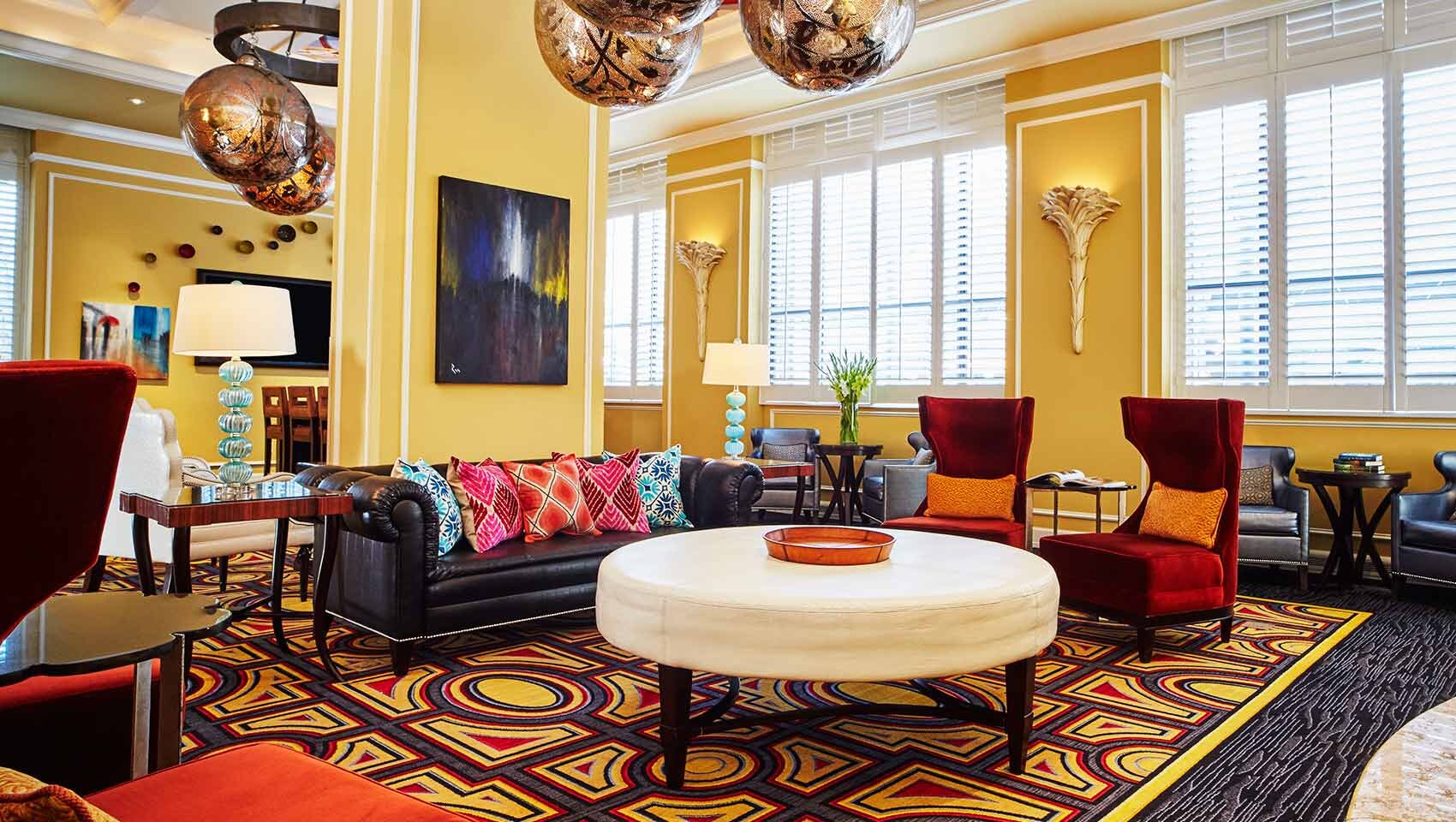 15 W 200 S, Salt Lake City, Utah 84101
Pet fee: NoneWeight limit: None
This 4-star hotel in the heart of downtown Salt Lake City is the perfect getaway for you and your pup. The Kimpton Hotel Monaco prides themselves on welcoming dogs and pets of all sorts to their property- they even have a pet welcome sign in their lobby! Other amenities include yoga mats in every room, complimentary coffee and tea, free overnight shoeshines and a nightly social hour in the lobby, which dogs are welcomed at! Nightly rates start at $119.
Best Dog Friendly Hotel for Sports, Concert, and Convention Attendees
Radisson Hotel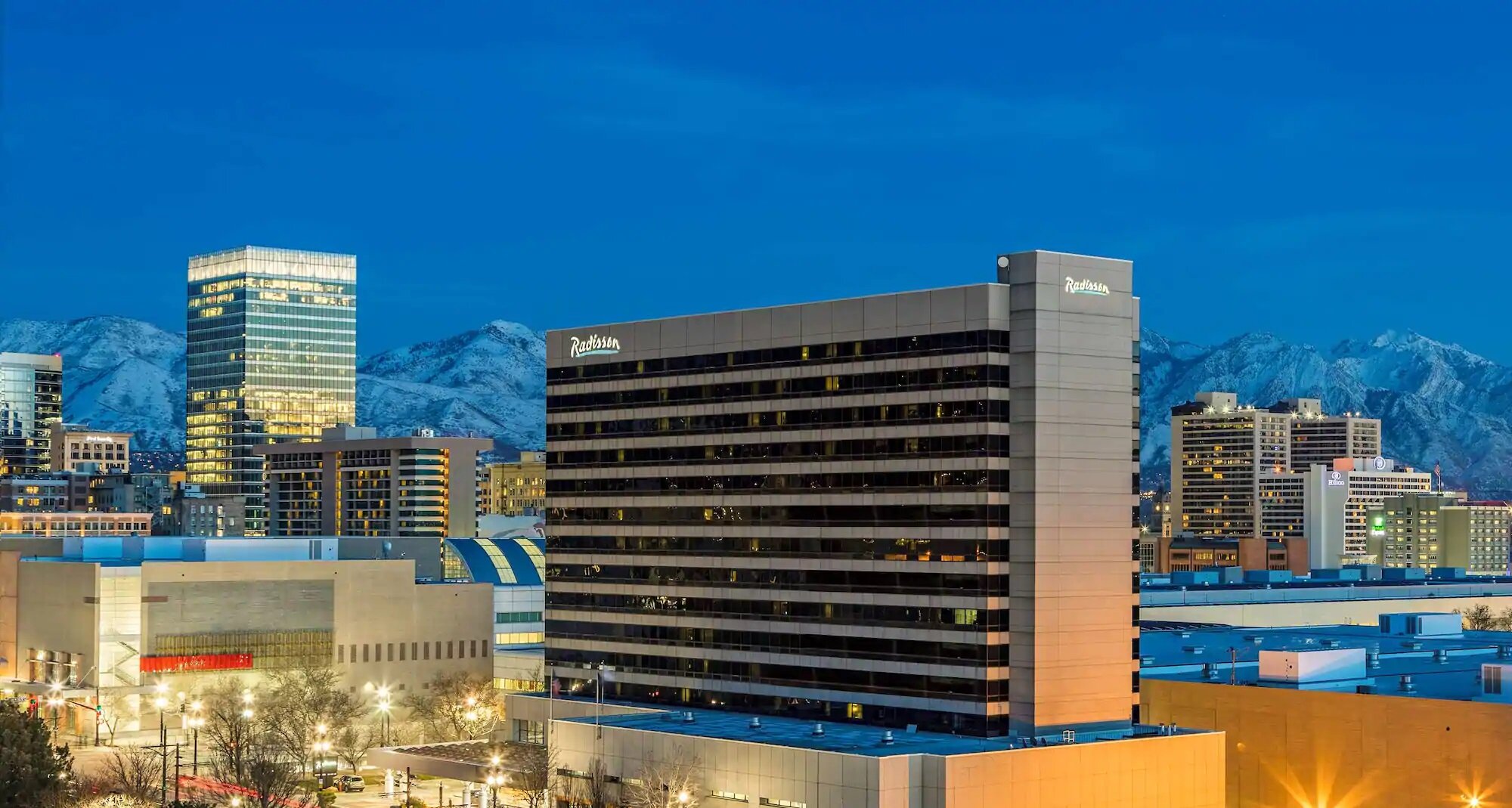 215 W South Temple, Salt Lake City, Utah 84101
Pet fee: $25Weight limit: None
If you're visiting Salt Lake for a convention or hoping to catch a concert or Utah Jazz game, the location of the dog-friendly Radisson cannot be beat. Located adjacent to both the Salt Palace Convention Center and Vivint Arena, the Radisson is an event attendee's dream. Rates start around $85 per night.
Visiting Salt Lake City with your dog? Check out dog friendly places, restaurants, and things to do!