Visiting downtown Salt Lake City is always great but with a variety of dog friendly things to choose from your dog can easily tag along. So where should you take your dog when you're hanging out downtown? We've got some recommendations!
Take pictures at the Capitol
While dogs aren't allowed inside the Utah State Capitol Building, the outside offers plenty of picturesque opportunities! There are several historical sculptures and memorials on the Capitol grounds, as well as a stunning fountain just to the north of the building. The oval shaped walking path that surrounds the entire complex is a great place to take your pup for a walk. Visit in the spring and you'll find the walkway lined with beautiful cherry blossoms! From the Capitol grounds count on great views of the Wasatch front and the Oquirrh mountains. For an alternate view of the Capitol and a great sunset view, visit the Anderson Tower Monument off of A Street.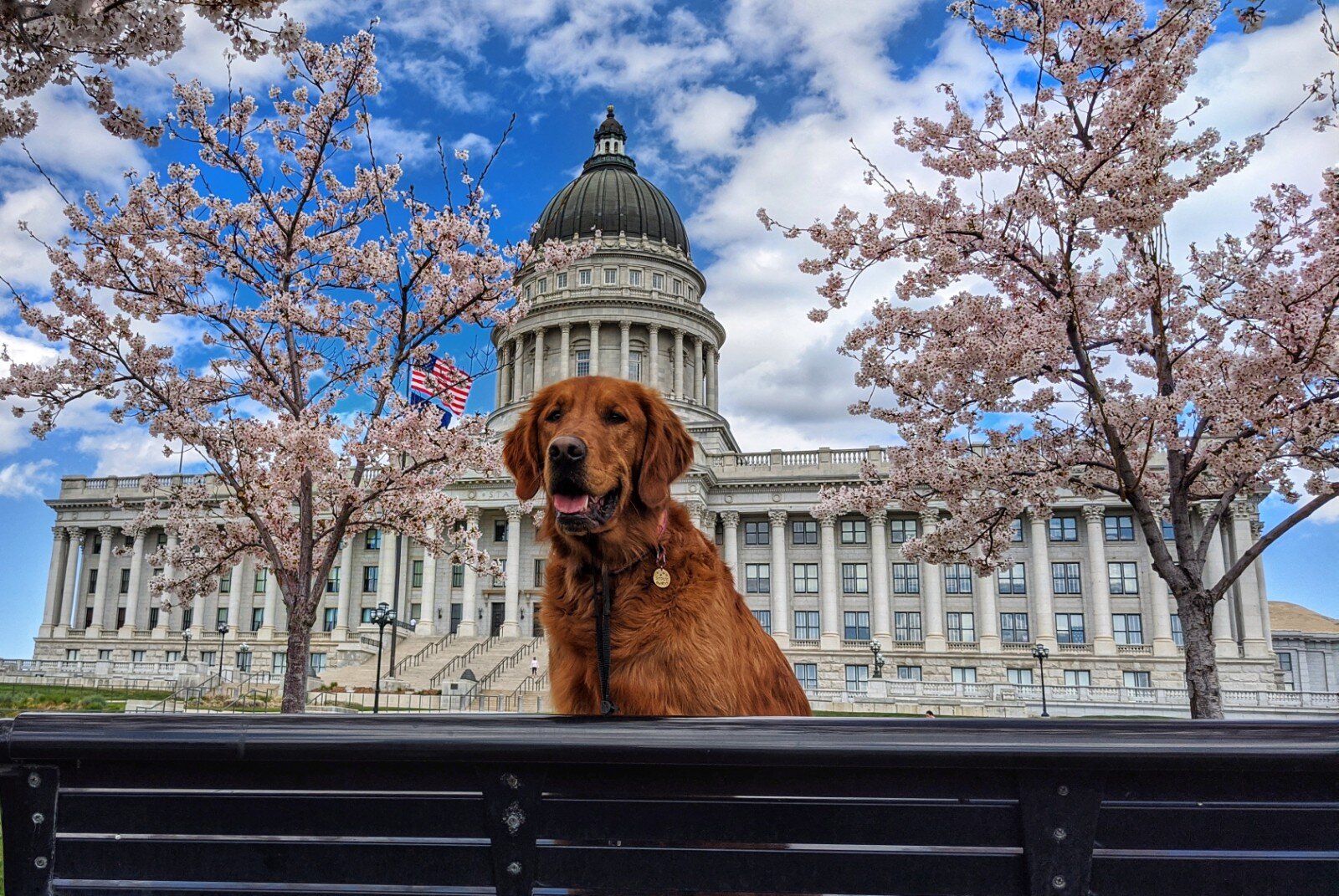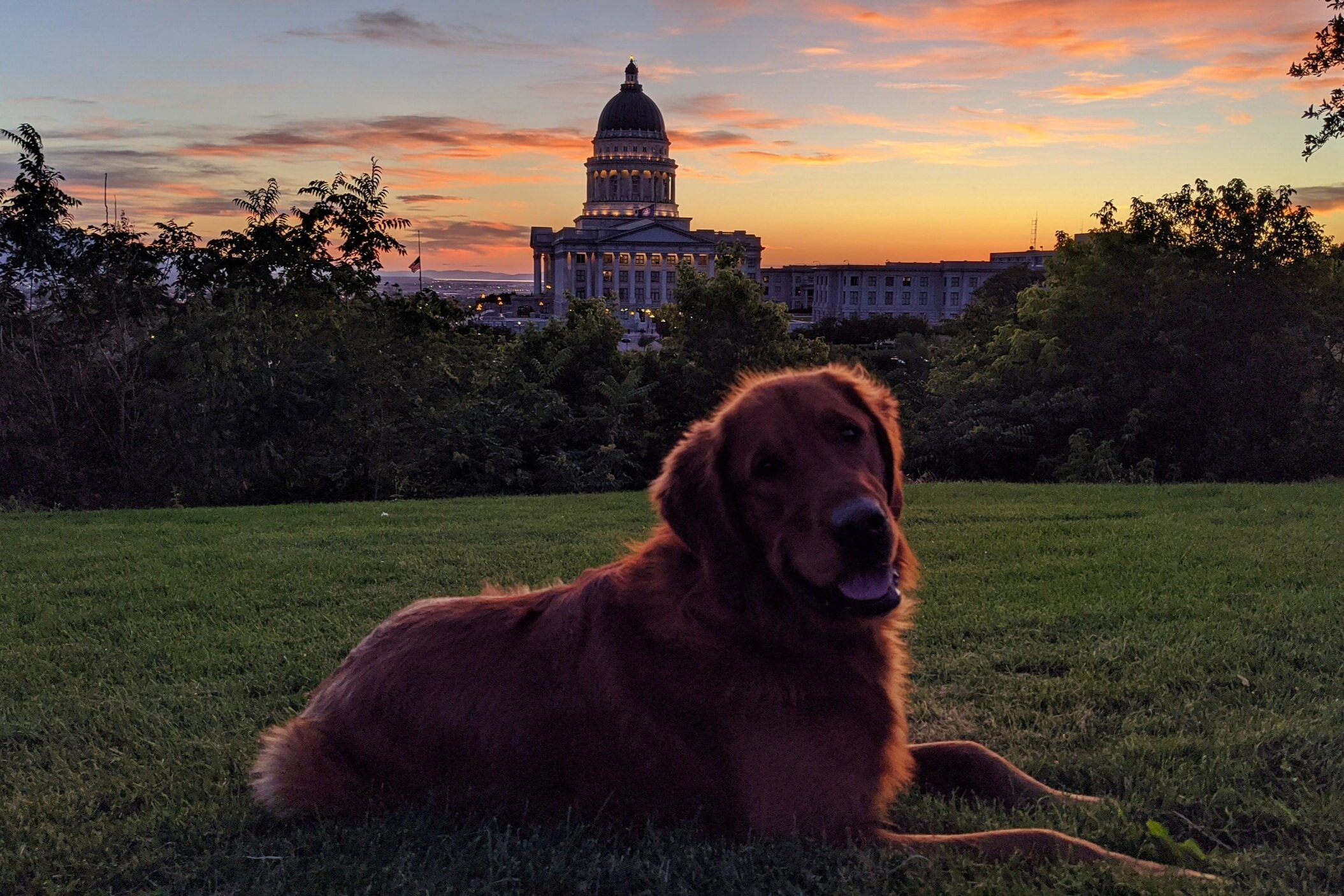 Visit The Gateway
The Gateway is a multi-use complex that offers a wonderful combination of photo ops, art, shopping, and delicious food. Spanning two city blocks, The Gateway is a great place to take your pup for a bite to eat and do some local shopping. The main plaza boasts a splash pad, creek, and fountain that the pups can use to cool off on hot days. You'll also find plenty of inviting eating spaces and fire pits which are the perfect place to chill with your pup while you eat a meal.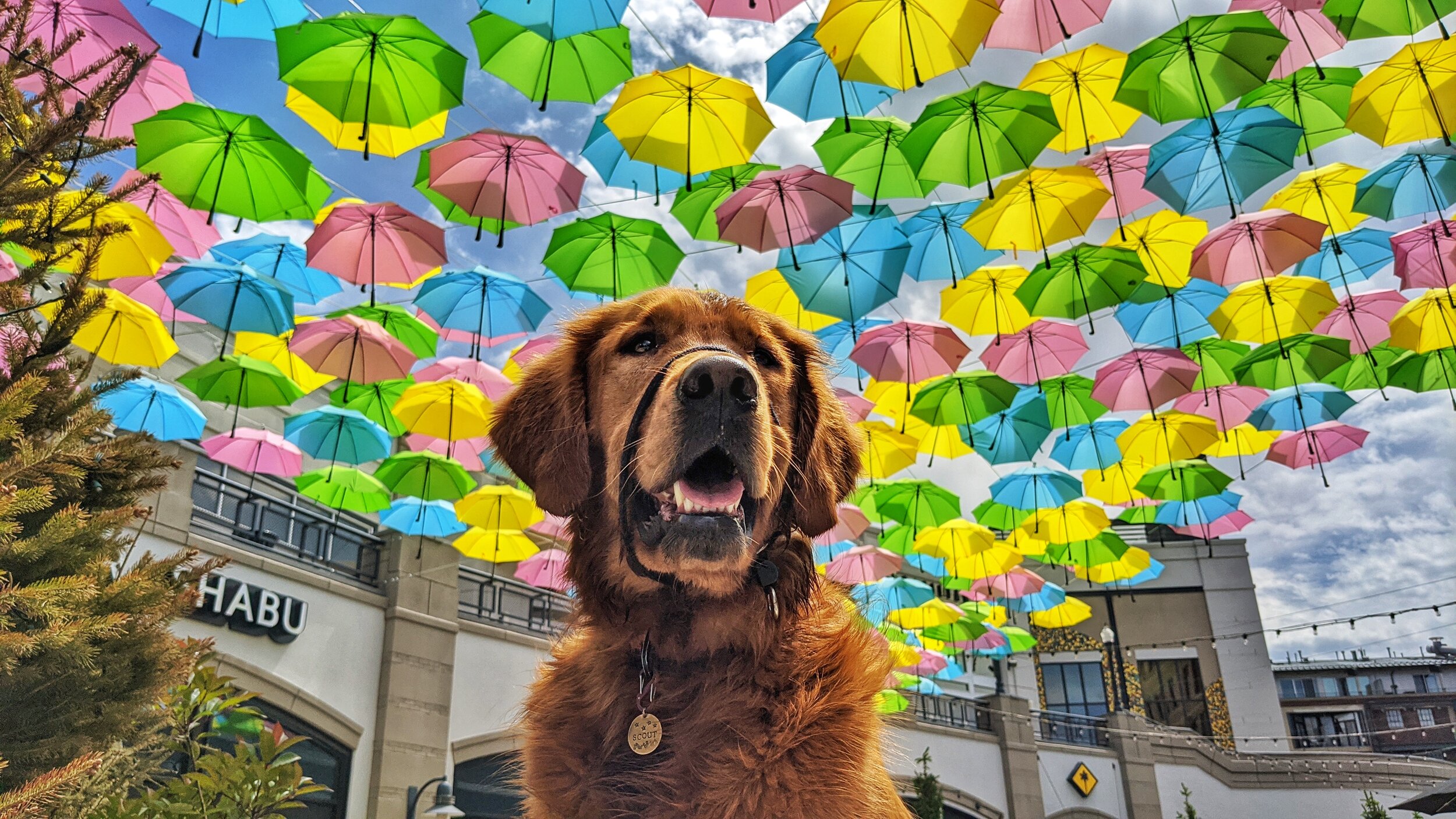 Stroll through Memory Grove
Sitting just below the Utah State Capitol at the base of City Creek Canyon is Memory Grove park. Developed in the 1920's as a tribute to Utah's fallen military heroes, Memory Grove features stunning monuments, a grassy lawn, and wonderful creek. While the park itself is sight, the off leash dog area makes it a winner for visiting with your pup. To get to the off leash Freedom Trail, head north through the main part of the park on the right side of the creek until you reach a dirt path with signage indicating the beginning of the off leash trail. The trees along the path provide lots of shade for the humans while your dog plays in the creek.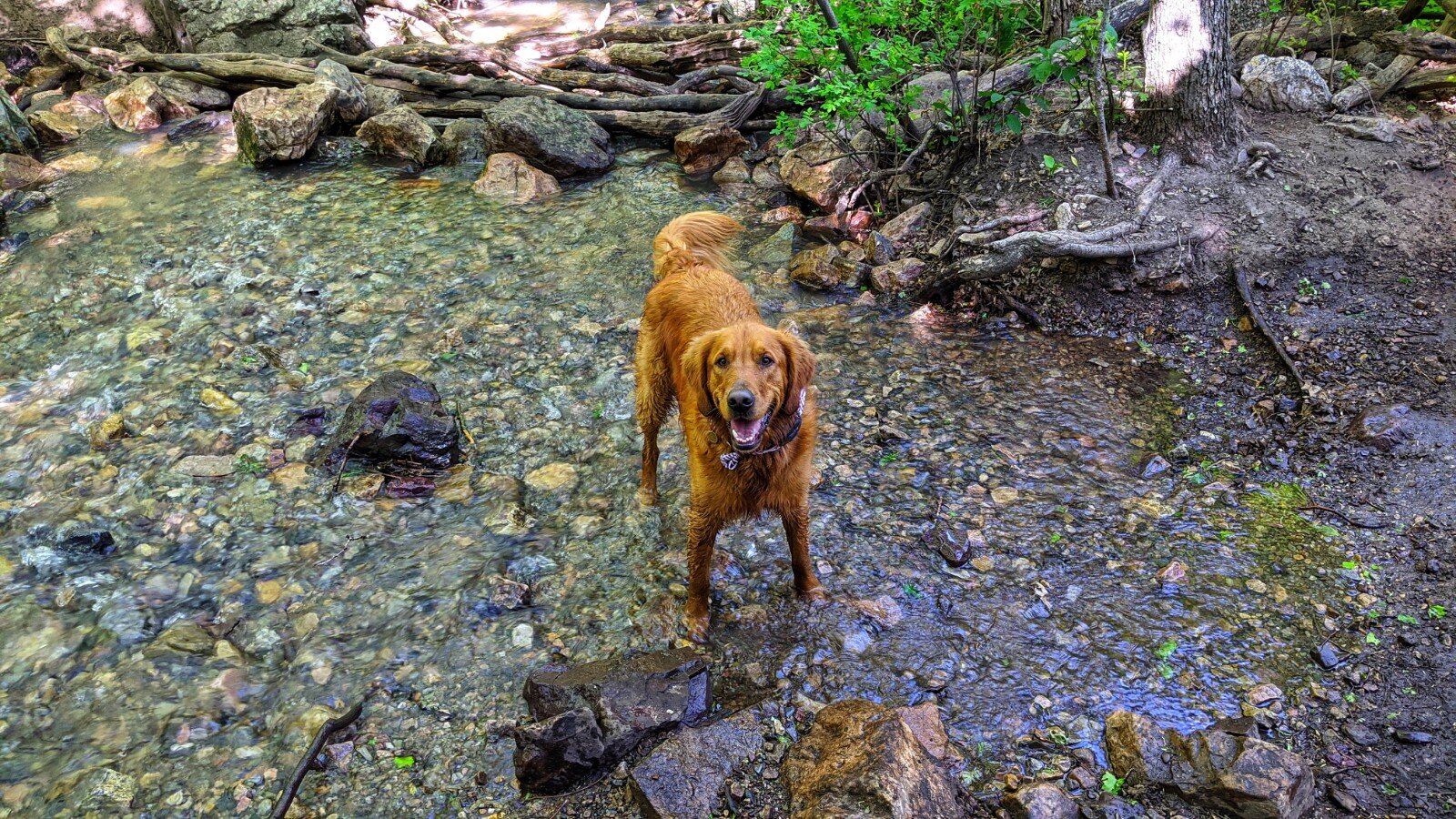 Grab a bite to eat
There are a few downtown Salt Lake dog friendly patios to choose from if you're looking to grab a bit while hanging out with your dog. Our go-to downtown patio is Squatters Brewing (147 Broadway, Salt Lake City, UT 84101). Their fully shaded patio with misters makes Squatters an easy choice for hot days with your dog. Their pub style menu and locally brewed craft beers showcase some of the best Utah has to offer. Just around the corner you'll find Zest Kitchen & Bar (275 S 200 W, Salt Lake City, UT 84101). Zest is a great option if you are looking for healthy, plant-based meals! Although their patio is small, you can make a reservation online to ensure a table. Down the street a few blocks is Taqueria 27 (149 E 200 S, Salt Lake City, UT 84111), a Mexican inspired taco and tequila restaurant. Their dog friendly patio is also quite small but the flavors they are serving up on their menu are big.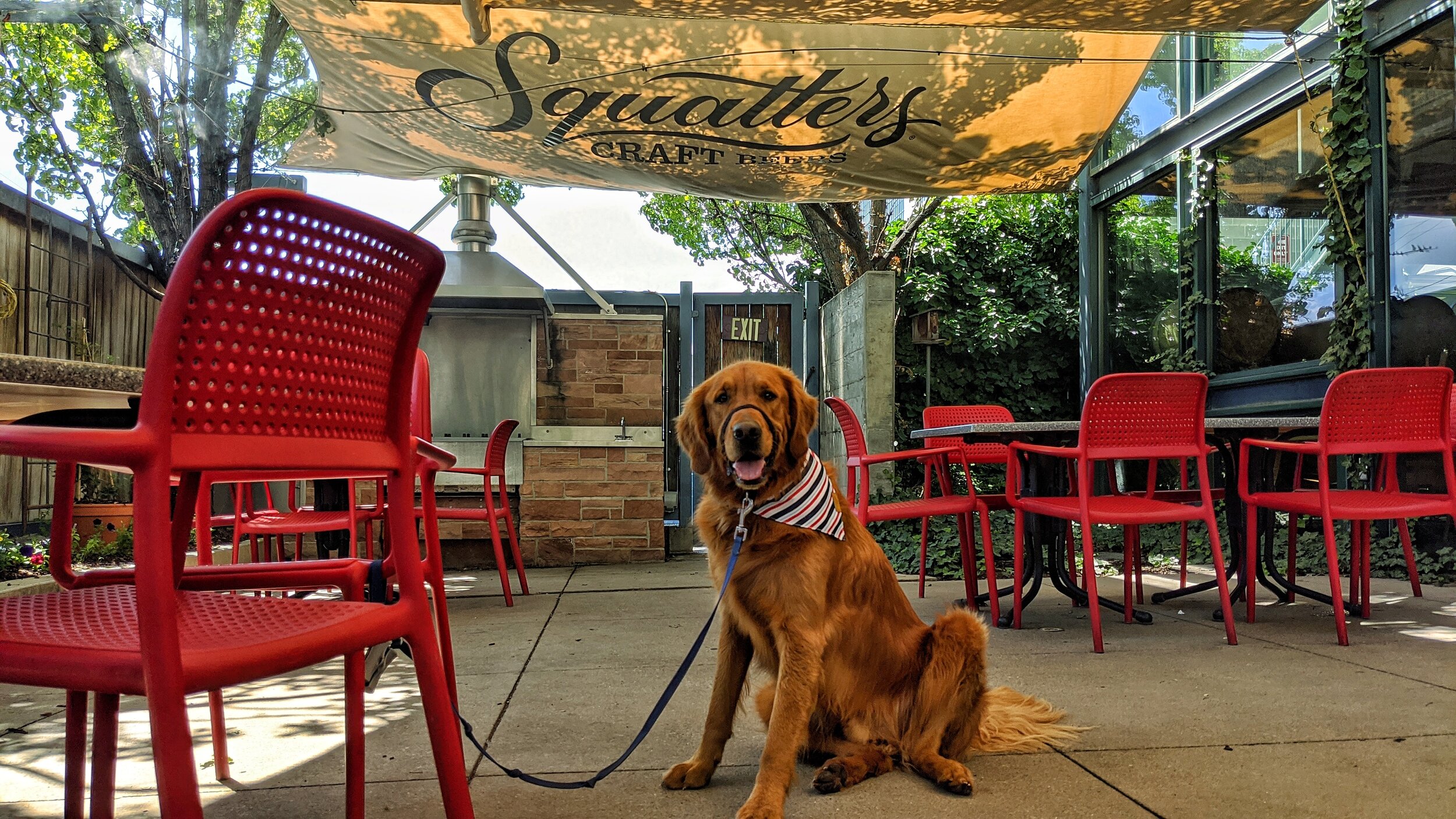 Shop 'til you drop at City Creek Center
If shopping is more your thing don't worry- your pup can join in on that too! City Creek Center is a large dog friendly indoor/outdoor mall that boasts over 100 shops and eateries spanning two city blocks in the heart of downtown Salt Lake. With a retractable glass roof and creek running through the interior, this is not your typical shopping experience. Your dog will love staring at the fish swimming up and down the water while you browse for your next purchase. Poop bag dispenser stands dot the main thoroughfare in case you're running low and a fresh bowl of water can always be found in front of Lush. Most stores have no problem with you bringing your dog inside!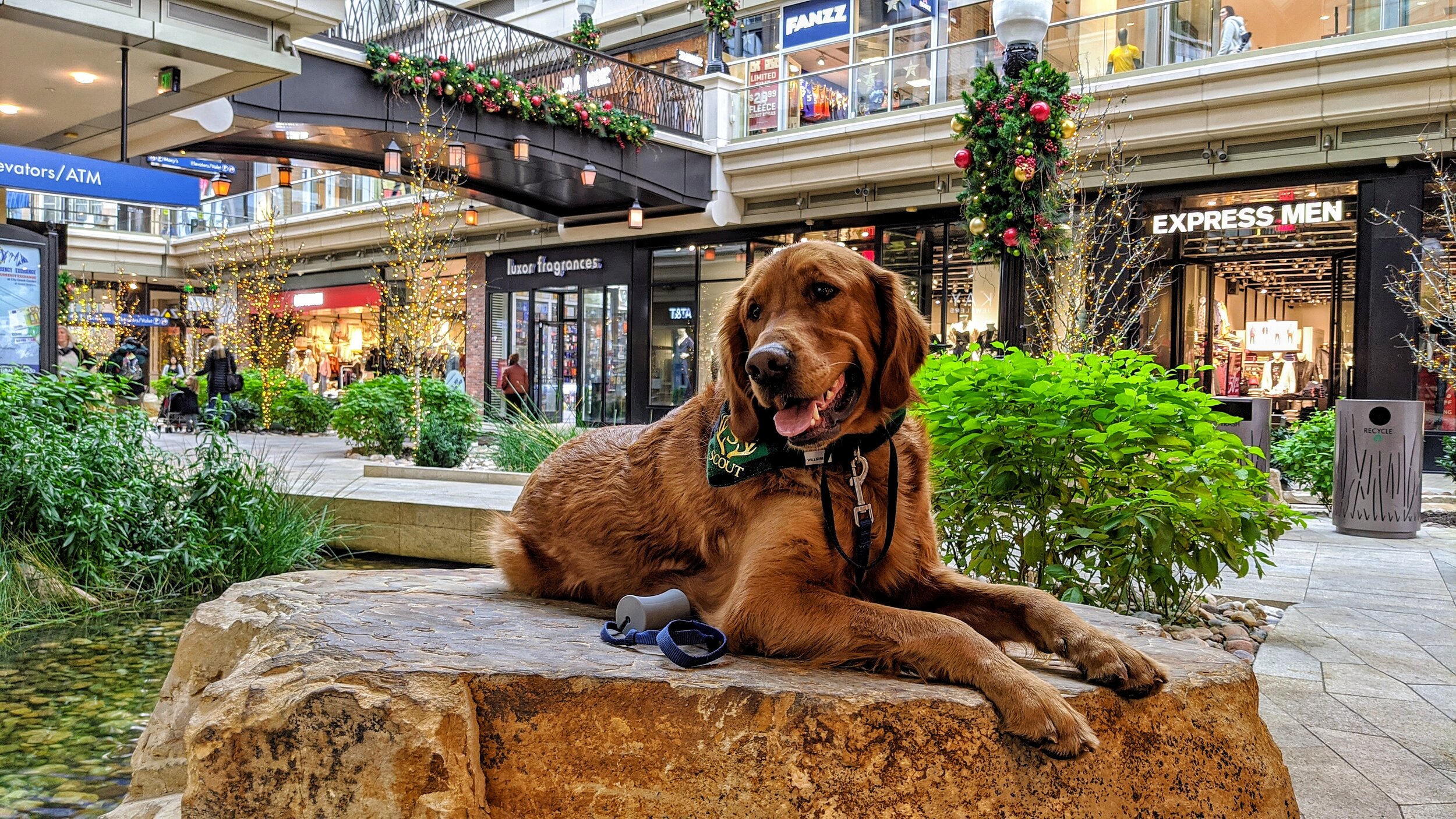 Is Temple Square dog friendly?
Unfortunately Salt Lake City's iconic Temple Square does not allow any dogs other than service animals. Thankfully the beautiful temple can be easily viewed from the sidewalks or through the gates on North, South, or West Temple roads. You can also get a great view of both Temple Square and all of downtown by hiking dog friendly Ensign Peak.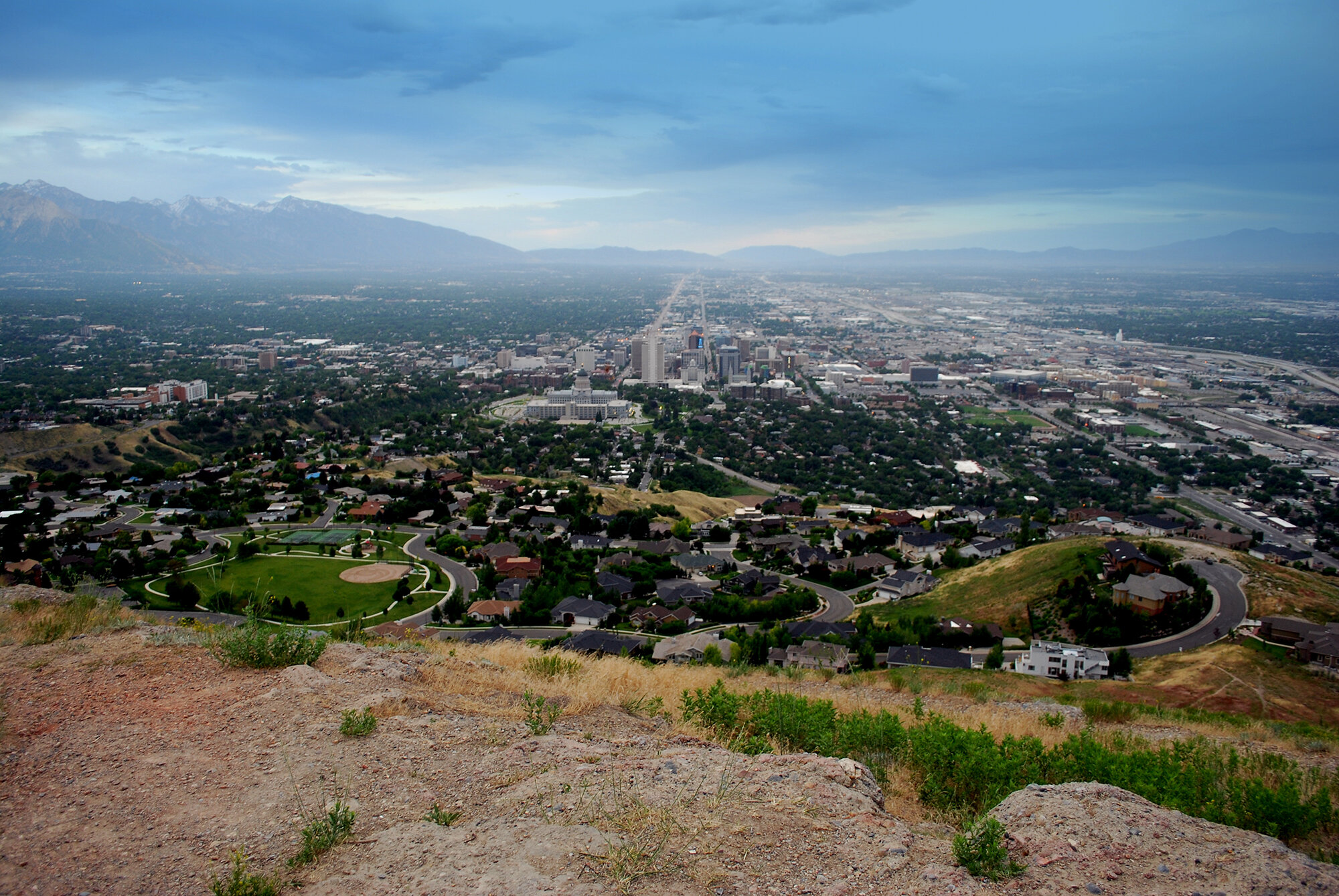 If you want to venture outside of downtown Salt Lake City…
be sure to book mark our Salt Lake City dog friendly map to find places nearby!