There's nothing better than enjoying a weekend breakfast and beverage with your pup by your side. If you're looking for a dog friendly patio for brunch, we've rounded up all your options in Salt Lake City. Keep in mind that alcohol sales begin at 11am on weekdays and 10:30am on weekends!
All pups who dine on patios in Salt Lake City are required to have a visible rabies tag and be under leash control at all times. Pups should not eat any human food or come in contact with dishes or the table.
Check out our interactive map for other great patio options, menu links, and additional dog friendly activities!
The Brickyard Bar | 3000 Highland Dr, Salt Lake City, UT | Menu
The Brickyard Bar serves brunch Sundays from 11am to 3pm. Their small dog friendly patio is shaded, heated, and fully enclosed. You can expect classic pub breakfast, including their smothered breakfast fries. Take advantage of $3.25 mimosas and $4.50 bloody marys!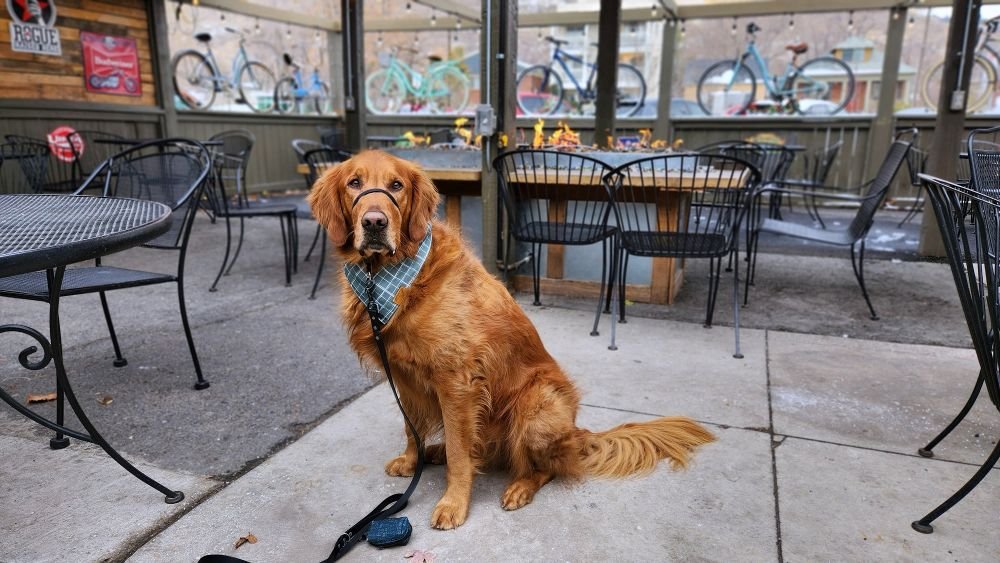 HandleBar | 751 North 300 West, Salt Lake City, UT | Menu
HandleBar serves brunch every Saturday and Sunday from 11am to 2pm. Their fully enclosed dog friendly patio includes a dog run for when your pup needs a quick break. Their low cost brunch and $5 beer + a shot deal will keep your bank account happy!
The Garage Grill | 1122 East Draper Pkwy, Draper, UT | Menu
The Garage Grill in Draper serves brunch on Saturday and Sunday until 3pm. While you can expect classic brunch fare, they also have fun options such as breakfast tachos (tater tot nachos). Mimosas and bloody marys are only $3.50 on Sundays.
The Point After | 5445 S 900 E, Salt Lake City, UT | Menu
The Point After serves brunch Saturday and Sunday until 2pm. This sports bar offers a very limited, basic breakfast menu at incredibly reasonable prices. Their partially shaded patio is a great option for hot summer weekends.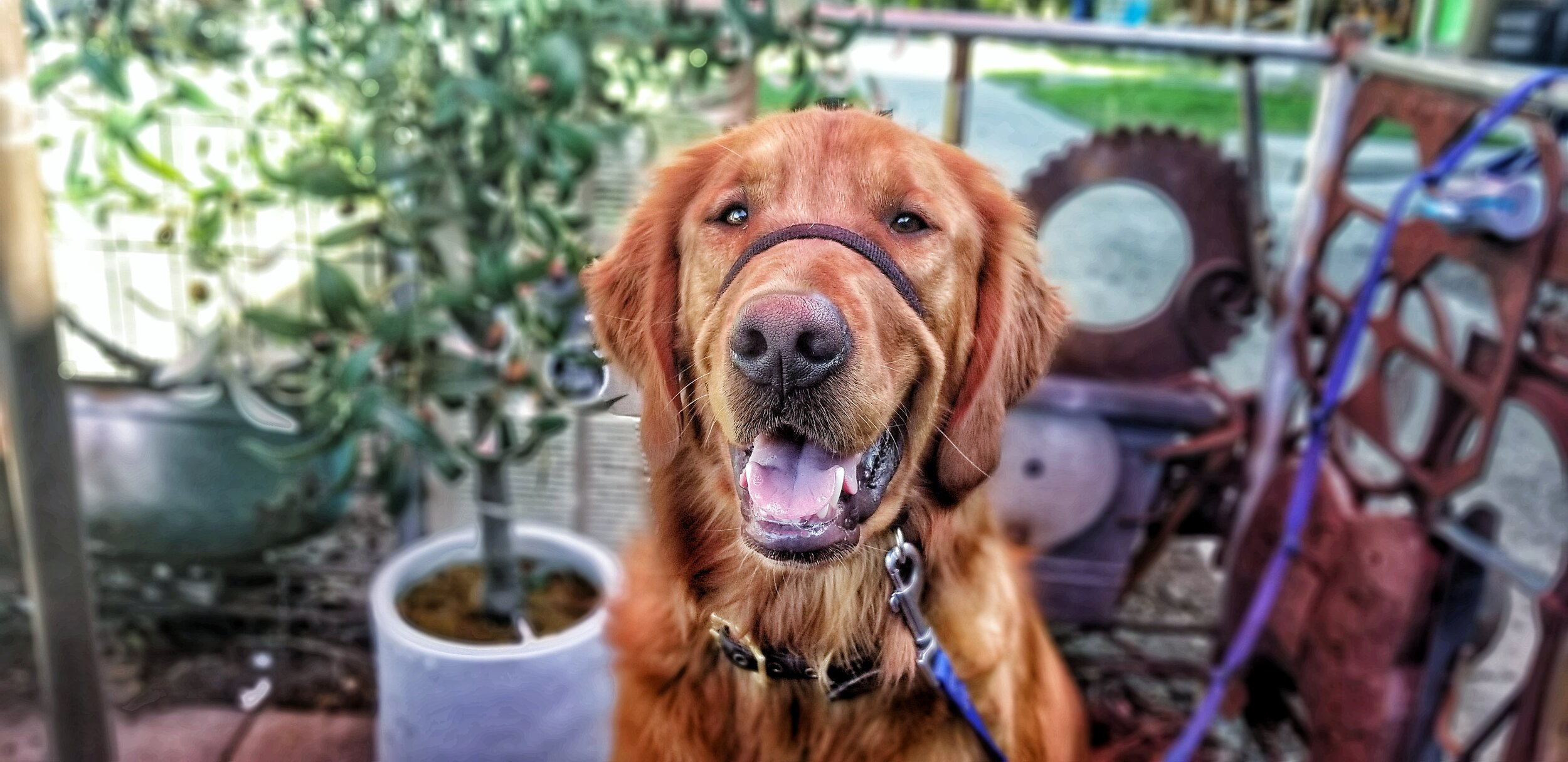 Pig & a Jelly Jar | 401 East 900 South, Salt Lake City, Utah | Menu
Pig & a Jelly Jar is known for their Southern influenced breakfast fare that they serve all day. Patio seating is extremely limited. Visit during off peak hours or be prepared for a wait.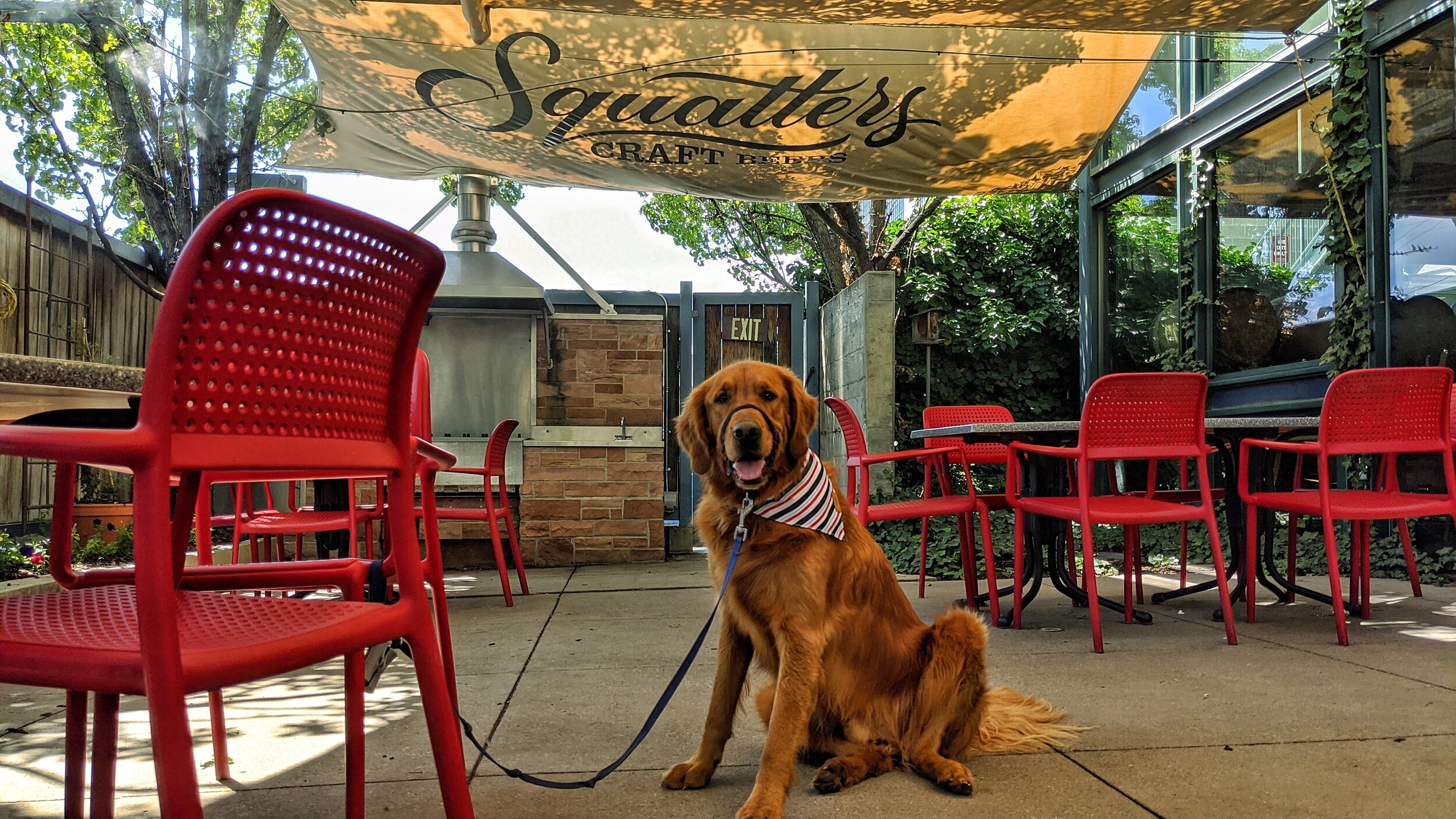 Squatters | 147 Broadway, Salt Lake City, UT | Menu
Squatters serves brunch Saturdays and Sundays on their shaded dog friendly patio. The adults can enjoy $3 mimosas or bloody marys while the kids nosh on the $6 kids brunch menu. Reservations can be made via OpenTable.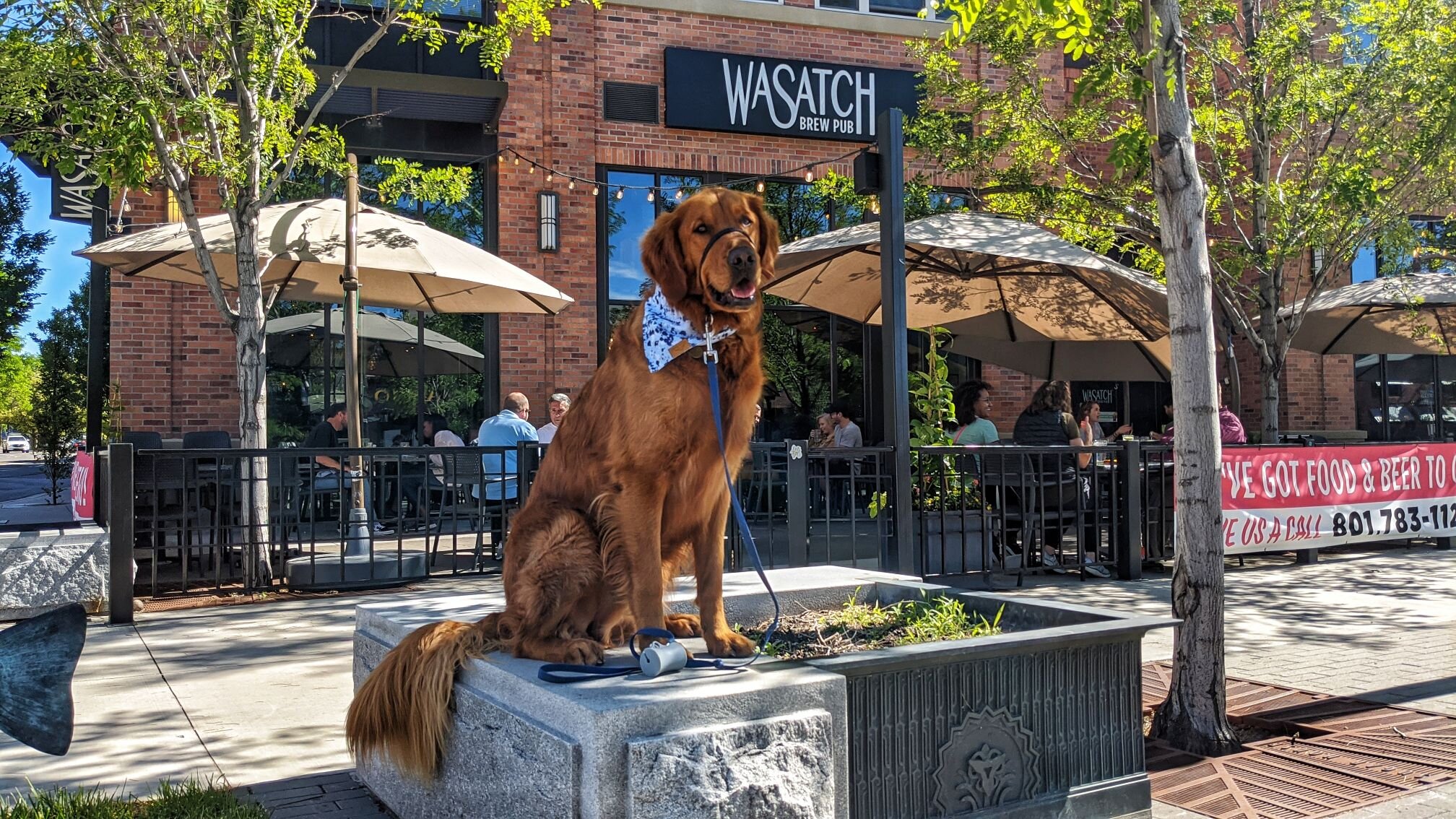 Wasatch Brew Pub | 2110 Highland Dr, Salt Lake City, UT | Menu
Wasatch Brew Pub in Sugarhouse serves brunch Saturday and Sundays beginning at 10:30am. In a fun Utah-esque twist, they serve funeral potatoes instead of hashbrowns with their breakfast plates. Reservations can be made via OpenTable.
Zest Kitchen | 275 S 200 W, Salt Lake City, UT | Menu
Zest Kitchen and Bar serves brunch to the 21+ crowd daily until 4pm. Their menu is 100% plant based and their mimosas feature their fresh pressed juices, including beet-apple ginger, orange, grapefruit, and green juice. Reservations can be made via phone.
Root'd Cafe | 2577 Bengal Boulevard, Salt Lake City, Utah | Menu
Root'd Cafe in Cottonwood Heights serves brunch daily. In addition to their reasonably priced brunch menu, take advantage of their Bucket O' Bubbles which includes a bottle of prosecco and 3 juices of your choice for only $40. Reservations can be made via Yelp.